The Client to Cloud Enterprise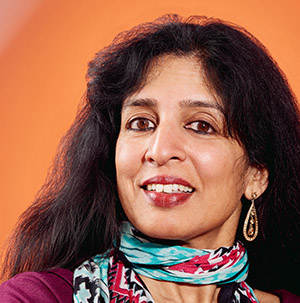 Every CIO needs to adopt a cloud strategy typically moving some e-commerce workloads to the public cloud. Yet, the migration path for the modern enterprise can be constrained by legacy barriers. With mission-critical applications that run in a diverse suite of legacy mainframe to helpdesk to IoT devices, how does one get started and what does this entail?
The reality for any enterprise whose core business is driven by a reliance on corporate-owned technology structure with strict ownership of critical assets is that it operates with many constraints. The cloudification and multi-cloud strategy requires a more pragmatic and systematic approach balancing workloads in the cloud and on-premise enterprise networks.
Cloud Networking Transformation
Enterprises are definitely initiating a compelling migration from legacy to agility, automation, and data sets analytics across their networks. All these changes still require the assurance of today's critical operations. It also means thoughtful changes and evolution in people, processes and technology. A deficit of expert talent and skillset can be challenging, too, as there's a need for a systematic focus on deployment and operational training. It is clear that enterprise cloud network adoption is not an overnight lift and shift.
Introducing CloudVision Studios
Arista's introduction of CloudVision Studios is significant as it addresses this growing pain-point of network migration in a flexible and phased manner. Whether it's enterprise voice/video, collaboration, helpdesk or more advanced IoT services like data mining and machine learning, Arista's CloudVision is quickly becoming a relevant and strategic asset. The CloudVision 2021 Studios enables network semantics based on outcomes and roles instead of the cumbersome device-by-device configurations of today. CloudVision Studios was uniquely designed to deliver this abstraction through network-wide data and role-based models. Enterprise customers can now automate daily campus tasks to translate business needs into flexible operations and improved experience.
CloudVision's inherent state and AI-driven architecture with the latest data plane telemetry further enhance the user and application experience. This includes operator alerts for network and application issues and related remediation recommendations shown in the figure below.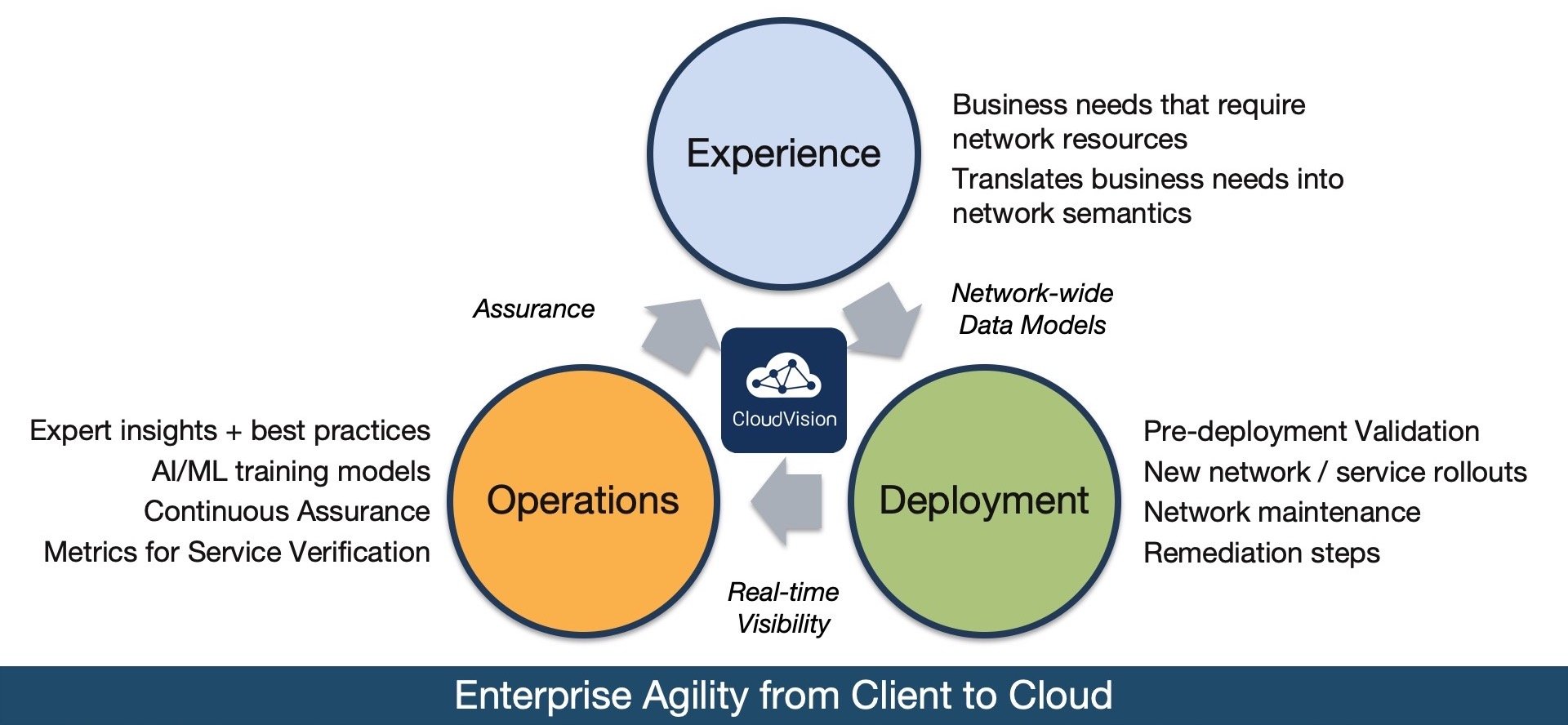 21st Century Cognitive Networking
The future of enterprise and campus networking necessitates an agile and consistent approach. Transforming from old-school CLI and SNMP configurations to customizing your own canvas for a new paradigm of workflows is a business mandate. Arista is federating the gap between the spectrum of public cloud and the on-premise enterprise. By translating nerd knobs of networking into true business outcomes, we deliver our customers an evolutionary path to cognitive client to cloud networks across multi-domain boundaries!
References: