Ushering in the Software Defined Cloud Networking Era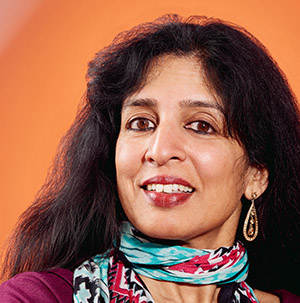 Since I last blogged about Software Defined Networking last year industry discussion on this topic has risen to the highest levels of exuberance. Leading industry analyst Nick Lippis views this as the third epoch of networking with applications finally being freed from physical addresses, networks and ports.
| | | | |
| --- | --- | --- | --- |
| Epoch | Years | Networking | Computing |
| First | 1955-1980 | Circuits,TDM,BSC,SNA | Mainframes |
| Second | 1980-2005's | LANs,TCP/IP | PC,client-server |
| Third | 2005+ | SDN | Mobile,virtual,cloud |
Last month's simultaneous OpenStack and Open (Networking) Summit conferences and Cisco's much publicized spin-in simply validate Arista's pioneering innovations in Software Defined Cloud Networking (SDCN) with 1400+ customers already deployed and more coming daily.
Arista EOS: Designed for SDCN
Arista's Extensible Operating System (EOS) is the foundation needed for using open controller APIs to communicate between the network and the SDN controller to implement cloud-scale Layer 2/3 networking. The virtual and physical network must co-exist and are not mutually exclusive. Arista platforms have the ability to apply a variety of forwarding actions enabling flow-granular control over network traffic at full line rate on all ports simultaneously. Arista's new platforms have support for tunnel encapsulation, with advanced schemes that scale beyond the MAC table limitations of individual devices. Arista's EOS software can host the client portion of any controller-based system, communicating with the central controller and programming the switch's forwarding plane accordingly through the EOS System Database (Sysdb). With support for flow monitoring, auto-initialization of zero-touch deployment of large numbers of switches (ZTP/ZTR), early notification of application caused network congestion (LANZ) and advanced event triggers (AEM), Arista switches running EOS are an ideal choice for SDN controlled cloud networks.
Open, Standards Based Approach:
The third generation of networking has indeed arrived, driven by network virtualization and cloud computing and leading to a perfect network storm requiring cloud-scale software platforms. Particularly for high performance applications such as Hadoop, network virtualization across L3 boundaries, and access to storage and compute within Web 2.0 clusters, scale, control, and performance must be handled in tandem.

However that does not mean re-inventing IP networks. SDN success depends on coexistence with today's internetworking protocols with tomorrow's controllers. Success cannot result from legacy network operating systems because SDN success requires a more cohesive approach. It calls for building better network switches utilizing a modern multi-process state sharing software architecture like Arista EOS is an integral part of a new cloud stack where physical and virtual networks converge rather than operate in isolation. Arista EOS is the result of over 100,000 man-years of development by the industry's finest engineers working at the cutting edge of software research and development. No easy feat and a massive development investment.
Partners Enable Controllers for Arista SDCN:
Standards based platforms coupled with a modern switch operating system are hallmarks of Arista. Arista EOS is both mandatory for SDCN and yet difficult to implement without Arista's singular focus on building the best switches for Advanced Software Defined Cloud Networking. At Interop 2012, come visit Arista at booth #1539 to see how SDN controllers can be enabled for real world environments, be it for applications with OpenFlow (Big Switch Networks) or API's for OpenStack (with Nebula) or for the most widely deployed and successful controller in the market place today from VMware for data center-wide virtualization.

No overlays. No proprietary fabrics. No vendor lock-ins. An exciting tipping point for the industry in evolutionary standards-based networking! Welcome to the new world of Software Defined Cloud Networking from Arista and our partners! As always, I welcome your views at feedback@arista.com.