The Fabric Hype Versus Cloud Networking Simplicity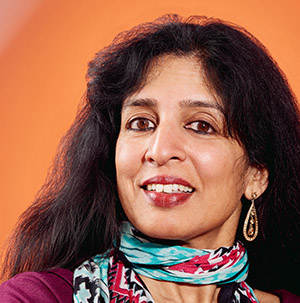 As we enter 2012, the networking industry faces much need for a return to focusing on simplicity and standards amidst the confusion created by proprietary vendor-specific architectures. Cisco waxes eloquent about scaling large data center networks with "FabricPath". Juniper discusses the laws of physics with "QFabric". Brocade talks about "One" Fabric as a unique concept. While each one of them makes for fascinating reading, I am left wondering what real-world problems are being uniquely solved with these inventions that industry-standard Ethernet and IP do not already address, and whether they are truly needed.
What Is a "Fabric"?

Historically, the term "fabric" was used to describe the backplane and switching interconnect capacity of a LAN switch where multiple line cards aggregated to form multi-gigabit or terabits of capacity. For example, an Arista 7500 modular switch has 1.2Tbps of slot capacity with an aggregate capacity of 10Tbps in the smallest chassis form factor in the industry. The SAN (Storage Area Network) world also adopted this term for Fibre Channel switches to describe the implementation of access from multiple initiators to multiple storage targets.

Today's confusing use of the term "fabric" seems to originate from vendors describing the interconnect between their switches or alternately their implementations of proprietary multipathing techniques as a precursor to TRILL. Are these really new and useful innovations, or are they just fancy marketing terms for vendor lock-ins?
Simplicity Drives Standard Networks
Arista pioneered two-tier cloud networking three years ago. It is undeniable that operating efficiently at cloud datacenter scale requires the ability to architect and deploy networks of an unprecedented magnitude, while achieving network-wide virtualization across L3 boundaries, and providing simplified management and automated control. Large private and public clouds present scale and virtual workload challenges. A provider might serve tens of thousands of customers, each of whom requires a private L2 domain interconnecting their virtual machines while remaining isolated from other customers. No doubt that existing L2/L3 must evolve and new techniques must be developed to cope with the new paradigm. Arista's assertion is that all of these goals can be achieved with standards-based Ethernet, in both L2 and L3 designs, without fancy marketing terms and proprietary vendor-approaches.
Four Pillars of Software Defined Cloud Networks(SDCN):
As I discussed in a prior blog , Arista supports the four pillars of SDCN as a vital foundation for standards-based next generation cloud networks. This includes:
Multipathing: Build the best network one can, using L2 or L3, and ensure it is stable, scalable, fault tolerant, and easy to manage. Open-standard protocols such as OSPF, BGP, and LACP are the ideal way to do this and scale 5-20x better than proprietary fabrics.
Network-Wide Virtualization: Adopt technologies such as VXLAN to enable workload mobility, and physical to virtual resource sharing/connectivity. Using Arista's VM Tracer option this becomes easy and transparent to use.
Single Point of Management: Implement Arista's CloudVision with open-source and open-standard XMPP to create a single point of management and administration across the cloud network topology.
Introducing Advanced Event-Driven Management (AEM)
Event-driven controls bring simplicity to network operations. Exporting massive amounts of data from the switch to a server just to find some small subset of information (e.g., counter change, interface error, etc…) is inefficient and unnecessarily complex. When you have a modern and highly extensible operating system like EOS to leverage, why not let the individual network elements do the work?

Instead of massive data-exports, let the switch do the work of parsing and alerting based on configurable events. This dramatically reduces the amount of information that needs to be analyzed when there is an issue. In many cases operational staff is overwhelmed with too much data filtering and analysis and the reduction in data passed to them increases their visibility on critical events.

Arista's latest innovation, AEM - Advanced Event Management, is designed to solve this challenge, helping bring simplicity to the network. Leveraging the functionality provided by our powerful Extensible Operating System (EOS) software, Arista delivers another powerful tool for critical event management and control.
Summary: Standards Based Networks
To fully realize the benefits of scaling large data centers and massive virtualization, all elements of the data center, especially the network, must be software-defined and orchestrated. Arista's EOS open architecture and adherence to standards-based cloud networks makes this possible with multi-vendor interoperability and simplicity. Welcome to the new world of cloud networking and simplicity. Wishing my readers a happy new year and a wonderful 2012. As always, I welcome your views at feedback@arista.com.
References: