The Evolution from Products to Platforms in Software Driven Cloud Networking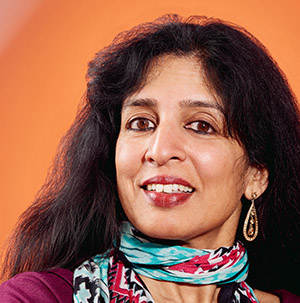 Legacy networking vendors have often declared that they do not build "boxes" but actually build "systems and architectures". I have tried to understand what that really means. Undoubtedly, new applications on the Internet have evolved and now depend on a modern infrastructure that outlives any particular static workload or physical machine. Indeed, at Arista, we along with our customers are looking at a technology evolution that goes beyond individual components to a universal cloud architecture.
Disruptive Innovation Begins with Products, aka "Boxes"
Building a "best of breed" product is a vital foundation to building a good system. Typical metrics may include feeds and speeds such as latency, power, port density (non-blocking), fabric capacity, throughput and scale combined with a feature-rich network operating system. Examples of this include Cisco's routers and Catalyst switches (with IOS) in the 1990s, F5's Big IP and Splunk's data analytics in the past decade, or even more recently, Arista's 7000 series Leaf-Spine-Spline products. Vendors with breakthrough products are pioneers and thought-leaders in their markets and often establish trends rather than follow them. Sustained differentiation beyond point features is a common theme. Such products are disruptive in nature, bringing critical business benefits and reducing capex spend within IT.
The Evolution to Platforms
In the next phase of industry disruption, a company will consolidate its position as the market leader in a category. Examples of this are Palo Alto Networks in Security, VMware in Virtualization and Workday in Cloud-based SAAS, as they have now gone beyond a point product to owning a category. These companies are now multi-dimensional, as they address several use-cases and function holistically as a system for business agility. They are igniting not only IT value beyond capex considerations but also provide reductions in total cost of ownership (TCO). A common theme across these companies is that they avoid only incremental innovation and instead redefine operating systems and software practices of the past. They operate efficiently using distributed systems software techniques, agile releases and modern methods for utilizing tools, kernel and open-source functions for internal development and customer delivery. Building good systems requires a modern software foundation as a distinguishing factor. One cannot cobble together innovative systems with legacy monolithic software.
Arista EOS is a Fitting Example of a Platform
Arista is at the brink of evolution from products to platforms. With the advent of Open Linux and DevOps, Big Data, IP Storage, Business Analytics, Physical-to-Virtual Network Visibility, SDN, OpenStack, etc., Arista's EOS defines cloud networking as a disruptive innovation beyond that of legacy switching. Arista's "publish and subscribe" approach to storing system state represents a dramatic improvement in operations cost, system resiliency and ultimately network availability. Arista's EOS is the product of a 1000+ man-year effort based on modern approaches to building open, standards-based networking software and is many years ahead of the rest of the networking industry. A unique approach to building systems for the cloud results in a more reliable, more continuously operational network for mission critical applications. Legacy operating system architectures deploy a message-passing scheme, in which agents interact by sending messages back and forth creating potential deadlocks. The beauty of EOS is that it leverages the best of existing Internet protocols and open source Linux, while bringing new network applications to the forefront. You can think of EOS as the human DNA that keeps regenerating new cells but never gets rebooted for maintenance.
Universal Cloud Network Architectures for Customers
There simply comes a point when it costs much more to incrementally upgrade an existing legacy enterprise (more a forklift upgrade with legacy vendors approaches, actually) to address new needs than to fully depreciate existing assets and move on. A good example of this is Cisco SMARTnet – which is often established as an ongoing cost center long after the original products are useful and often end-of-life.

I should know. I hung on to my car for 10+ years. I finally caved in when my husband purchased a modern, all-electric model! A new ground-up architecture that handles intrusive restarts responsively and copes with new always-on applications is imperative in the cloud world. This real-time recovery cannot be achieved with incremental enhancements and requires a break from old ways and habits. Older operating system architectures deploy a message-passing scheme, whereby agents interact by sending messages back and forth to convey state, but add ordering dependency and potential deadlocks. Arista's approach with EOS is open, programmable and is a unique integration of the right building blocks. Initialization and restart of agents are both handled consistently through the same repository without reliance on discrete recovery code. This results in a more reliable network, which features key value-added EOS attributes including:
NETWORK VIRTUALIZATION CAPABLE
Arista EOS builds a programmable rich underlay infrastructure with overlay support for many network management systems and controllers from VMware, Microsoft, OpenStack and others and support for vEOS (EOS as a VM).
SCALABLE & PROGRAMMABLE AT ALL LEVELS WITH SYSDB+
Arista EOS represents an open foundation for development with a standard Linux kernel, CLI and modern APIs to unify DevOps and NetOps for networking.
HIGH AVAILABILITY
Arista goes beyond box level redundancy in offering the best convergence for L2/L3/VXLAN environments and network-level availability for mission critical cloud networks.
DEEP VISIBILITY & ANALYTICS
Arista's Tracers provide visibility and dynamic provisioning of physical and virtual machines, Big Data environments and applications for general data center network visibility and troubleshooting.
Sometimes we just need to break old habits and abandon old IT and CLI and traditional polling ways, and usher in a new era of software driven scale while evolving from the iron age of networking. Welcome to the new decade of software-driven cloud networking, shifting from products to platforms for building our customers architectural cloud designs for their new use cases.

I welcome your comments at feedback@arista.com.
References: