Arista Partnering with Google Cloud to Deliver Hybrid Cloud and Multi-Cloud Connectivity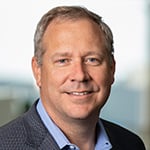 Arista has a long history of joint development with hyper-scale cloud providers delivering innovative solutions for a broad range of customers. Our integration with Google Cloud and Network Connectivity Center is a testament to that ongoing innovation and abstracting complex networking challenges making them simple and agile for IT clients worldwide.
Today I am happy to announce that Arista CloudEOS™ added native support for Google Cloud Network Connectivity Center. The integration of CloudEOS with Google Cloud Network Connectivity Center enables enterprises to easily and securely connect Google Cloud to enterprise campus, remote location, public cloud, and data center networks across the private WAN or public Internet connections, with the following capabilities:
Simplified Routing - simplified routing using open standards-based protocols between on-premises networks and Google Cloud VPCs globally by dynamically peering Arista's CloudEOS and Google Cloud Network Connectivity Center
Secure Path Optimization - application performance and integrity is improved with Arista's Dynamic Path Selection and IPSec encryption, which utilizes all of the active transit paths between Google Cloud and on-premises facilities or other public clouds to achieve service level objectives in complex multi-path networks
Consistent Segmentation - CloudEOS extends customer's existing segmentation in the data centers or other public clouds to Google Cloud using an overlay tunnel architecture, thus reducing configuration complexity and keeping end-to-end traffic isolated and secure
Network Visibility and Observability - Arista's CloudVision provides enhanced network visibility into the traffic flow between Google Cloud and on-premises networks and enables customers to capture real packets for deep analysis

Figure: Interconnecting Customer's on-premises environments and Google Cloud using Arista CloudEOS and Google Network Connectivity Center
Several customer use-cases will benefit from the integration:
Fast Access to Google Cloud. Enterprise customers can start by deploying Arista CloudEOS at the edge of the enterprise's data centers, campuses, remote locations, and in Google Cloud's VPCs. It delivers optimized performance for workload communications by using multiple available paths over Google Cloud Interconnect and the Internet. CloudEOS in Google VPCs peer with Network Connectivity Center using BGP so that VPC prefixes and on-premises prefixes are exchanged dynamically instead of relying on static routes which are error-prone and slow to network changes.
MultiCloud. Customers that have workloads across different cloud providers in different regions, instead of using different networking components from each cloud provider, can deploy Arista CloudEOS at the edge of each cloud provider to provide consistent connectivity, network visibility, and easy troubleshooting with Arista CloudVision.
Enabling Global Reachability by using Google's network. Network Connectivity Center enables enterprises to interconnect different on-premises networks using Google's fast, reliable, and low latency network. By deploying Arista CloudEOS along with Network Connectivity Center, it provides seamless connectivity and uses Google Cloud's network as an alternative path for communications between the enterprise's existing environments like data centers, campuses, and remote locations.
CloudEOS is currently available in all major cloud providers as Pay-As-You-Go and Bring-Your-Own-License subscriptions. It can also run on a dedicated Arista appliance or the customer's own server for on-premises deployment.
Also, check out this demo video where Fan Yang has walked us through how the integration simplifies the network operations in Google Cloud and uses Google's reliable backbone network to deliver optimized network performance.