The Next Phase of Cloud-Grade Routing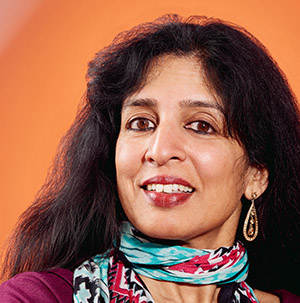 In the past decade, the emergence of cloud networks has blurred the line between switching and routing versus traditional routers. Today the industry is at an inflection point, where the adoption of cloud principles for routing intersects the rapidly expanding capabilities of the merchant silicon feature set and scale, creating a disruption of legacy routing architectures.
Software Driven Cloud-Grade Routing
Just as Ethernet unified connectivity replaced several technologies across LAN and WAN networks with its simplicity, interoperability, cost efficiency and standardization, cloud-based principles are transforming legacy siloed routers. The combination of modern OS with consistent API frameworks is driving simplification with standard protocols, scale-out design and automation in routing. By leveraging merchant silicon's transformational capacity and features, customers now have a compelling choice to move away from legacy designs and innovate with cloud-grade routing.
Arista's Strong Foundation for Routing
Arista EOS® is based on a solid foundation of a multi-process, state-sharing architecture with modularity, programmability, fault containment and resiliency as the core software building blocks. EOS combines these attributes with key infrastructure innovations like native APIs and SDK, and a state-driven database (NetDB). These strengths allow the deployment of Arista routing in roles beyond the traditional router environment while ensuring a seamless customer experience and high software quality.
Just as the cloud titans have demonstrated, carriers looking to lower TCO benefit immensely from EOS's rich EVPN features for simplification and unified service delivery with support for EVPN for E-LINE, E-LAN and E-TREE services. Segment Routing with Traffic Engineering (SR-TE) and TI-LFA with sub-50 ms fast re-route for failure scenarios provides the perfect software driven approach required to eliminate complexity and overhead inculcated in today's backbone deployments.
With the Arista EOS routing stack, built from the ground up, customers have also successfully transformed their existing networks with traditional protocols as well - LDP, L3VPNs, Pseudowires (PWEs) and RSVP-TE.
The Edge Transformation
With the explosive demand of cloud consumption and emerging 5G access, the third generation of routing based on Arista EOS 4.26 delivers three new edge use cases for multi cloud, Metro and 5G RAN.

Figure: Routing Edge Transformations
These use cases create compelling demand for repeatable software-driven provisioning with automation and cloud principles to deliver uninterrupted service that scales globally.
Multi Cloud Edge:

Demand for public cloud services is creating the new cloud edge. Cloud edges are being built globally, with 100G/400G to directly connect to the cloud, based on routing, common software driven provisioning and programmatic traffic steering.
Metro Edge:

To meet the new bandwidth demand and faster connectivity for private E-LINE and E-LAN services, SPs are upgrading their metro ethernet edge with capex efficient high density and 100G/400G routing platforms. By adopting a single protocol for multiple edge VPN services, service providers are driving simplicity and consistency for improved TCO in the metro fabric.
5G RAN Edge:

5G architecture is disaggregating traditional backhaul bringing public cloud footprint into the RAN (Radio Access Network) for real time updates. To address massive bandwidth and traffic profiles, 5G edge requires scale-out routing design, with a single EOS for open,standards-based protocols and consistent automation frameworks for new services.
Summary: An Inevitable Shift from Routers to Routing
Since its founding, Arista has pioneered the application of cloud networking principles of scale-out design and simplified software-driven networking. Routing transformations based on these principles are delivered on Arista's R/R2/R3 Series Universal Leaf and Spine platforms, powered by modern software EOS features such as Flexroute® and CloudVision® automation and analytics. Welcome to the next frontier in cloud-grade routing for the 2021 era of edge transformation!
References: