Mainstream Cloud Networking with Flexible Ethernet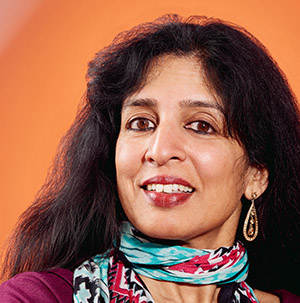 Networking vendors have long touted distinct routers and switches with different LAN and WAN interfaces. Remember IBM Token Ring versus Ethernet? Or ATM or Sonet versus Ethernet or more recently Fibre Channel SANs versus Ethernet? Ethernet truly addresses the present state and next generation of networking, usually obsoleting the alternatives. Ethernet has proven its evolution and elasticity over four decades. Arista, together with an ecosystem of partners including Broadcom, Google and Microsoft, founded the 25GbE and 50GbE Consortium to ensure Ethernet flexibility for multiple speeds. These range from 1/10GbE to 40/100GbE today and there are even future plans for 400GbE and Terabit Ethernet with the same frame format!
Indeed I am left wondering whether we ever need another "Ethernot" technology for mainstream cloud networking? I think not.
Cloud Networking Drives Speed Upgrades:
As the deployment of workloads and volume of workflows and traffic increase, the importance of building a universal leaf-spine for multi-terabit capacity and many Ethernet interfaces is vital. Building around a familiar standard entering its third decade that can interact with earlier versions of itself, represents the most logical and cost-effective path. Ethernet will continue to evolve because Ethernet networks can be improved with relatively minor modifications. Just as the early Internet used UNIX hosts as routers in the 1980s, eventually it took high performance routers and switches to support its growth in the 1990s. We're at a similar stage for unified cloud networking growth in 2015 through 2020. Eventually we all need to embrace the principles of cloud networking with Ethernet to allow further expansion from 1GbE ->10GbE->25GbE->40/50GbE->100GbE. Undoubtedly, Ethernet creates a thriving and familiar evolution for billions of users.
The multi-speed flexibility of Arista's newly introduced 7050X, 7060X, 7260X and 7320X platforms is another fitting example of Ethernet trends. By running the same EOS binary image and the full EOS feature set, including Open Programmability, VXLAN, UFT for optimal scalability, Hitless Speed Changes, Smart System Upgrade (SSU) - Leaf and LANZ™, Arista continues to uphold its tradition of low cost and high operational flexibility.
Cloudify Enterprises - Unshackle Old Habits
Building networks around a standard technology that evolves and interacts with earlier versions of itself represents the most logical and cost-effective path. This sound reasoning makes it even easier to break old habits and move on to faster, better and more economical cloud networking. I am happy with my new Tesla but when a self-driving car from Apple or Google appears, I may have to evolve my thinking to incorporate new ideas about driving. Welcome to the new decade of cloud networking and Ethernet scale with innovations never witnessed before in legacy networks.
I always welcome your comments feedback@arista.com
Reference: