Litigation Does Not Grow Markets - Dan Scheinman, Arista BOD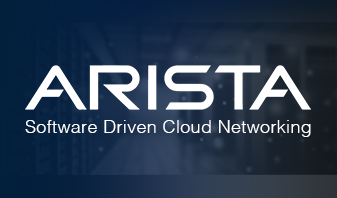 by
Guest
on Dec 6, 2014 7:45:14 PM
I am on the Board of Arista Networks which as you all know was sued by Cisco on Friday with claims that include something called the command line interface and additional patents. The command line interface has been the industry standard method of configuring switches for decades and is widely used. There is a separate suit about several patents, and a long blog post attempting to justify the action. You are all going to learn more details about the technology involved here over the next few months. While I cannot comment about the specifics of the lawsuit, I want to say two things clearly at the outset:
Arista's EOS was developed from the ground up as a nextgeneration network operating system for the cloud based upon the pioneering technologies invented by Arista – far from the ugly messaging pursued by Cisco on Friday.
Cisco's lawsuit is just like the lawsuits (actual and threatened) brought against it in the 90's by Lucent, IBM and Nortel – an attempt by a legacy vendor that is falling behind in the marketplace to use the legal system to try and slow a competitor who is innovating and winning.
The networking industry is in the midst of a revitalization as the value shifts from boxes to cloud networking software (a shift which is causing apparent consternation at Cisco). Arista is winning the software battle in the cloud, so Cisco has chosen to do what others did to it previously and is attempting to use the legal system to cover for its lack of innovation in software
I was the General Counsel at Cisco in the 1990's when it was being attacked in much the same way as Arista is today. Cisco faced this same challenge from the legacy vendors in the 1990's, and the legacy vendors also wrongly used litigation to slow down innovation. I agreed with Mr. Chambers quote then and I agree with it even more now. "Symbolically it's huge," Mr. Chambers said of the suit. "It shows that some companies don't have a way to compete in this new market." http://www.nytimes.com/1998/06/23/business/the-markets-market-place-cisco-systems-is-giving-up-partner-hunt.html
Suing the new competition did not work in 1998 and it will work no better in 2014. What makes me most sad is that the millions of dollars that will be spent on this litigation could instead be spent innovating, helping customers or, heck, donating to food banks. The litigation is not going to help innovation, customers or the larger world.
One last question to ask. Why now? Arista has been shipping the product for 6 years with the command line interface in question. Why did Cisco file this lawsuit on a Friday, without any discussions with Arista, and with no visibility from Mr. Chambers? Why now? The answer to that question speaks volumes about the real motivation going on here.