Is 2010 the Year of 10Gig?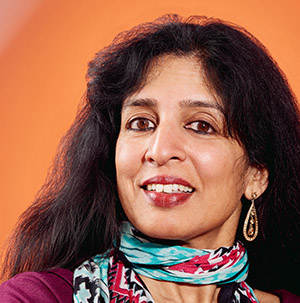 As 2010 begins and we celebrate the onset of the next new decade, I would like to wish my readers a happy new year and also pose a question asked many times before.

Will 10 Gigabit Ethernet (10GbE) reach the inflection point in the datacenter this year?
A number of analysts believe 2010 is watershed year and the decade for 10 gigabit Ethernet mainstream adoption. Dell'Oro Group reports nearly a million 10GbE switch ports were shipped in 2009 and predicts 100 percent growth over the next two years. The industry appears ready to make the shift from Gigabit Ethernet (GigE) to 10Gb Ethernet and a viable 10GbE ecosystem is now available across NICS, storage controllers, applications and the network.
10GbE is making more headway in the prestigious TOP500 Supercomputer list where teraflop cluster systems are being built via loosely coupled or tightly coupled grids. While Fiber Channel is confined to storage networks, and InfiniBand is deployed at the high end of HPC niche, the data center and HPC market is seeking migrations to 10 GbE with low latency characteristics. A clear validation of this trend is installation of Arista products with 200+ customers in only one year! The Arista 7100 series 1/10GbE switches also won critical acclaim as the "Best Interconnect Technology" award from HPC Wire at the SC'09 show at Portland Oregon.
In my view, the adoption of 10GbE is simply a "no-brainer" and long overdue. It is the natural heir to existing 1 Gigabit Ethernet with broad support from host, storage and application vendors alike. Until now the 10GbE NICs and even switches have been too expensive for broad adoption. With Arista's breakthrough sub-$500/port switch prices, the new availability of 10GbaseT, 10GE storage controllers and cost effective on-board 10Gig hosts fast approaching sub $200, we are now in an affordable and optimal zone!
10 GE networks is also becoming an integral part of many enterprise class storage systems. Historically Fiber Channel (FC) networks as part of Storage Area Networks (SANs) have been the sole and popular choice with good performance and management. Yet their evolution, adoption or price/performance is not like Ethernet. In 2010,10GigE switches such as Arista are very competitive in price/performance. Does this mean that FC will disappear? Not likely in the high end but as new servers are deployed, 10GigE offers a very compelling price/performance advantage in mainstream cases often running iSCSI to combine the storage traffic with normal communication traffic into a single network connection.
To recap and answer the question I posed, I am convinced that 2010 is the year of 10GbE. Advances in silicon and software make modern switches such as Arista's 71XX series twice the price/port of an existing 1GE offering ten times the performance. As you plan the expansion of your next generation data center break old habits. Your legacy gear is both expensive and operationally tedious. Make 2010 your fresh start!
Welcome to the new era and decade of 10GbE cloud networking. As always I welcome your comments at feedback@arista.com and wish Arista customers, well-wishers and my readers a happy new year!
Reference Sites: