Infrastructure is back: Reflecting upon Cloud Networking Trends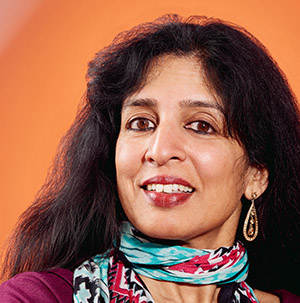 We live in contradictory times of double-dip recession predictions and giddy evaluations (well done - 3Par Data!). So I am often asked for my views and predictions on the networking and industry evolution.

What is clear to me is that customers are investing and improving their networking infrastructure again driven by key trends.

Frankly, I have never quite understood the neglect in venture capital investments in infrastructure sector during this past decade. Since 2000, the prominent venture capitalist community showed preference to clean tech and social networking investments, leaving infrastructure mostly to the larger and established companies such as Cisco, EMC, HP, and others.

Arista therefore finds itself in a unique position among more established peers as demands on infrastructure have outpaced innovations from large companies. Three major trends are driving new infrastructure.

1. Rise of Cloud Computing & Server Virtualization: The explosion of dense server connectivity and virtual machines sprawl has increased the demand for infrastructure performance by 10-100X fold. As an example, the 10Gb Ethernet market in data center networking is expected to grow from $1B+ in 2010 to $10B+ in the next 5 years.

2. New Applications are driving Infrastructure: Traditional network and storage architectures were optimized to handle client-server traffic while modern applications such as Hadoop, VMware's vMotion, user experience of Facebook, Amazon, Microsoft Azure, Search from Google, Yahoo, and high frequency trading applications, are all pushing the envelope of infrastructure (server to server/exchange) performance, latency and resilience across storage and networking.

3. Need for Modern Infrastructure: Data centers that deploy complex multi-tiered topologies and legacy monolithic software systems are proving to be underpowered, unreliable and error-prone. Just as server hardware is churned every 2-3 years, modern software capable of coping and controlling the state of thousands of machines must be re architected every 5-10 years. Larger companies and deployments are still operating in their legacy software that is several years if not decades old akin to the mainframe model.
Celebrating Arista's second anniversary milestones:
It has been almost two years since Arista Networks was launched. In a short period of time we have become widely respected by industry analysts, customers and even peers as a force to be reckoned with.
Emerging as an innovative 10GbE data center pioneer with a state of the art software system (EOS), we have achieved many accomplishments (listed below) and we look forward to many more ahead of us.
This has positioned Arista in a meaningful and innovative role for the data center and cloud. Welcome to the new world of cloud networking. At Arista we are proud to increase the relevance of networking and challenge the status quo!

References
Arista Networks Webinars and Events
Customer Testimonials