Arista is Steadfast in Pioneering Innovation – Despite Repetitive Accusations and Blogs - Charlie Giancarlo, Arista BOD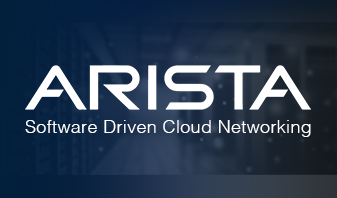 by
Guest
on Dec 19, 2014 11:12:34 AM
I am on the board of Arista Networks. As background, I worked at Cisco for 15 years in its senior leadership as Chief Development Officer of over 24,000 engineers and was at the forefront of the teams that developed many of the technologies we take for granted today.

In addition to the two lawsuits that Cisco has filed against us for using the industry standard CLI (Command Line Interface) and a variety of alleged patent violations, now Cisco has filed two additional actions against Arista with the US International Trade Commission (ITC) for the same alleged patent violations.

Beyond the lawsuit, Cisco goes much further in its public relations campaign (which it started even before it actually filed its suits against Arista). In its public statements it insinuates that Arista has actually taken technology from Cisco, clearly comparing Arista with Huawei of China. Let's be clear on this. At Arista we invented a new operating system and basically re-invented the switching market to become more software and merchant-silicon driven. We wouldn't want to copy Cisco's OS – our customers wanted a new architecture for how switches and computer networks are orchestrated and Cisco's 30 year old code and architectures are of no interest to us or our customers.

Repeated accusations from Cisco blogs do not make them facts.
Let's review Cisco's claims:
Patent infringement. In high tech industries, claims of patent violations are par for the course whether or not the patents are actually infringed, and we are now seeing large established companies using their larger patent portfolios to slow down smaller competitors with costly and distracting litigation. Simultaneously, large tech complains about the expense of litigation when defending claims of patent infringement by their smaller rivals. Arista will examine Cisco's patent claims and also investigate whether Cisco infringes Arista's more recent patented innovations.

Insinuations comparing us to Huawei. I was the executive in charge of initiating and pursuing the Cisco lawsuit against Huawei. In that case Huawei was using Cisco source code on their products with only minor changes such as using "Huawei" instead of Cisco in most (but not all!) cases. Arista source code was developed in house from a clean sheet of paper. Tellingly, Cisco does not claim otherwise in their actual legal filings. There is nothing similar between Cisco's case against Huawei and its aggression toward Arista, and it is extremely disingenuous and misleading of Cisco to imply otherwise.

Use of the CLI. Cisco also claims that Arista copies Cisco's Command Line Interface. In fact, the CLI is a very common industry interface for human communication with switching and routing equipment. Many companies utilize the same nomenclature and structure of the CLI to make it easier for customers to manage heterogeneous networks. Arista is not the first to use this CLI, nor the last. Cisco is attempting to asymmetrically protect what has been an industry standard for decades with many vendors deploying it.

Regrettably, Cisco appears to have a special antipathy for former Cisco executives who have left the "family" but continue to be successful and innovate in the industry. Their aggressive motives are clear – they don't like successful competitors challenging their dominant market-share. These attacks by Cisco will not distract Arista from its unwavering commitment to innovation and to customers. Cisco's armies of lawyers and PR agents will only make Arista more determined to deliver innovation and provide customers with a better alternative.

I am reminded of the Mahatma Gandhi quote:
"First they ignore you,
Then they laugh at you,
Then they fight you,
Then you win."

We have started the "fight" stage. One more stage to go!