A Redefining Step in Low Latency Networking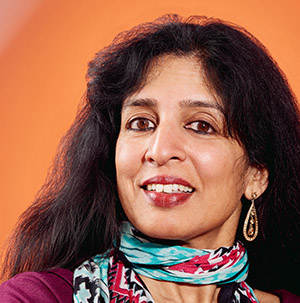 The race to zero latency networking continues - millions of transactions in real time. It has challenged traditional constructs for High Frequency Trading (HFT) markets and creates an insatiable appetite to shave every nanosecond of latency to achieve the least possible round trip delay. Traditional Ethernet switches, even recently touted ones, continue to be a bottleneck contributing to delays measured in microseconds with wide variations of jitter and multicast leakage.

To adopt aggressive trading strategies, our customers need an optimal ultra low latency exchange peering and proximity trading design - typically sub-microsecond hop per direction is becoming the default. Simultaneously while reducing every component of latency at every step of the transaction is mandatory, so is accurate measure of latency congestion and queues along the way.

An Optimal solution must address both predictable latency monitoring as well as aggregate ultra low latency.

Arista's benchmark - sub-500nanoseconds latency:
Our customers are vying to offer the competitive latency and monitoring tools born from the delivery of market data and trade execution. Arista has earned the reputation as the gold standard for 100+ customers in the financial sector with our 7100 deployments.

Now Arista sets a new standard by delivering the lowest latency at sub 500 nanoseconds without sacrificing reliable multicast support, dynamic buffer allocation and uniform jitter under microburst, load and packet sizes. Clearly the introduction of Arista's new 7124SX, is our next and redefining step in low latency networking.
Introducing LANZ for Market-Data:
Until now, middleware appliances have solved latency measurements with intermediate out of band for latency appliances. Arista's Latency Analyzer (LANZ) is the first innovation of its kind to offer sophisticated latency monitoring on the switch. LANZ provides "in line" sampling supported by the network switch across every port at wire rate. LANZ essentially alerts financial institutions to congestion in their private networks. Congestion leads to increased latency which in turn means uncertainty, eroding competitive advantage and increasing risk.

With LANZ, Arista pioneers a system view of latency that provides proactive instrumentation between the source of market data and its delivery into a firm's trading applications. We have optimized both our switch design and our EOS software to avoid high delays (such as multiple copy) and enhance granular instrumentation of latency in the smallest footprint and power possible. The 7124SX also has an additional and unique option for local storage for logging the information locally. Alerts can be aggregated and locally captured into an Arista switch and integrated into a firm's algorithms. The Arista 7100 family is ideally designed suited for LANZ support, giving users an unprecedented view into changing latencies in trading networks to enhance algorithmic trading models or the outpacing market data volumes.
Listening to our Financial Customers:
Both the 7100 family and LANZ were born from responding to our key financial customers requiring greater latency control and visibility of their end-to-end systems. It ushers the measurement of "adaptive" network behavior of the latency hot spots. Trading assets across multiple locations with differential exchange pricing latency data is based on automated trading algorithms. LANZ makes it possible to be better informed about where to direct order flow and keep these exchanges efficient across the Arista 7100 based network. At Arista, we take our responsibility in responding to our customer's next generation of latency requirements while our competitors chase our past.

Welcome to our latest innovation and pride with the 7124SX and LANZ making low latency Cloud Networking possible! As always, I welcome your views at feedback@arista.com
Reference:
Product Quick Reference Guide
LANZ Tech Bulletin
High Frequency Trading Portal
Eco System Partners