The 400G Era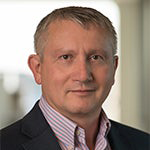 As an industry leader in data-driven networking, Arista's introduction of 400G platforms in 2019 intersected the emerging needs of hyper-scale cloud and HPC customers to dramatically increase bandwidth for specific ultra-high performance applications.
Two years later, 400G is no longer a niche technology and customers across many sectors are looking to 400G to solve networking challenges.
Customer requirements cross a diverse set of customers making it clear that a 'one size fits all' approach is insufficient - Arista is proud of building a comprehensive and holistic portfolio of products so all customers can benefit from one of the biggest technology shifts in networking history.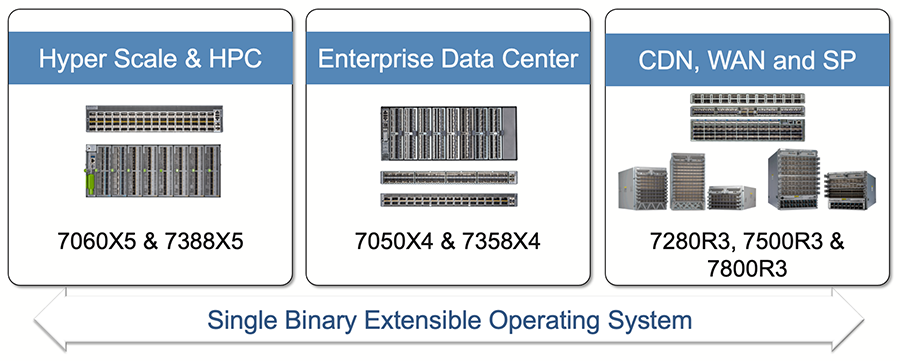 Building on the success of the 7060X4 and 7368X4 are the new Arista 7060X5 and OCP Minipack2 compliant Arista 7388X5, running EOS, Fboss or SONiC. The 7388X5 is 30% more power efficient and enables 2x performance in the same density than the previous generation. The 7060X5 doubles performance enabling double the network capacity without adding complexity.

Providing up to 64 x 400G or 128 x 200G in single chip, low power and low latency systems, these new platforms are critical building blocks for constructing high bandwidth, wide-radix topologies to support large scale cloud infrastructure and for enabling rapidly expanding AI clusters and network spines with high bisectional bandwidth.
The new 7050X4 fixed and 7358X4 modular solutions build on the strength of the 7050X3 and 7300X3 series bringing 400G to the 7050X-Series. They deliver Enterprise grade features and performance with enhancements to real-time telemetry and NetDL.

Loaded with features they enable modern network operations and with support for speeds from 10G all the way to 400G the 7050X4 and 7358X4 integrate seamlessly with existing data center environments, consolidate multiple network tiers, reducing OpEx and complexity while providing a foundation for Smart NIC solutions, NVMeoF and distributed flash storage.
The new 400G systems complement the 7280R3 and 7800R3 cloud grade routers that deliver large scale routing, ultra deep buffers and a comprehensive set of features for service provider, metro, content delivery networks, data center interconnects and enterprise CDN's linking private cloud facilities, office work spaces and the public cloud at high speed.
Arista 400G optics and cables offer the broadest range of solutions, with backwards compatibility to existing deployments as well as forward compatibility with 100G single lambda technology and 400ZR supporting multiple terabits of capacity without the need for legacy optical line systems.
Together the new products and key EOS innovations expand customer choice and flexibility to meet the bandwidth demands of emerging applications, driving topology optimization for power efficiency, capital and operational cost savings universally - with consistent features and the familiar single EOS software architecture.
The future of networking is clear - it's 400G.
References:
Arista Expanded 400G for Enterprise and Cloud Customers