10 GbE is the no-brainer in Storage Networking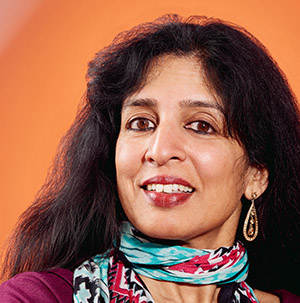 I am a big fan and proponent of iSCSI or NAS protocols over 10GbE for storage access. It is the workhorse and unsung hero in storage networking. Akin to ethernet's simplicity, iSCSI protocol is ubiquitous, familiar and enables mainstream storage applications. iSCSI also enjoys the benefits associated with block-level shared storage combining Ethernet as the underlying transport and TCP/ IP as the communications mechanism. The combination of iSCSI+10GbE brings proven storage to the majority and masses at low cost be it private clouds or datacenters
ISCSI Momentum
Over the past few years, iSCSI has gained traction and attention as data centers look to lower costs for robust storage. iSCSI rides on 1/10Gigabit Ethernet transport, alleviating the complexity of a separate traditional Fiber Channel SAN. As an ideal solution for many small and medium enterprise organizations, iSCSI relies on TCP/IP protocols, making it a natural communication for private and public cloud communications. In critical high-transaction environments where reliable throughput is vital, iSCSI over 10 GbE offsets any performance issues of protocol overheads associated with 1GbE.
FCOE Readiness?
The hype and rhetoric on FCoE (Fiber Channel over Ethernet) continues to be greater than its reality. Touted as the ultimate answer for converged loss-less networks, native Fiber Channel protocols ride on an Ethernet-based transport mechanism achieving speeds up to10 Gbps. Native Fiber Channel protocols are more complex than TCP/IP and require different skills to manage operationally. FCoE extends existing Fiber Channel investments to bring consolidation in a segment (15-20%) of the high-end enterprises. Fiber Channel SANs will remain relevant just as mainframes still are. The wild card for FCoE migration is transparent management as a logical alternative to FC SAN owners. In my view, FCoE is clearly in nascent stages and will take three or more years to prove itself in real world deployments.
Storage drives 10 Gigabit Ethernet
At Arista, we view storage as a natural driver for 10 GbE cloud networking. Our 7000 family is optimized for datacenter solutions, providing key storage characteristics such as resilience, high throughput, large buffers for handling loss-less 1/10GBE traffic, PFC/ DCBX support and predictable low latency. We have designed a compelling 1/10 Gigabit Ethernet architecture for iSCSI and NAS storage, as well as transparent transport support for FCoE traffic. We also partnered with the leaders; Dell Equal Logic, NetApp and Panasas for Storage; QLogic and Emulex for Host Adapters and look forward to other key partners in the future.
The performance advantages of iSCSI are compelling. Storage arrays must keep up with new multicore processors and stack software that are now capable of generating million iSCSI IOPS. New iSCSI arrays with 1/10 Gbps Ethernet controllers such as Dell Equal Logic's 6100 arrays along with Arista 7000 switches can offer non-blocking storage access.
Welcome to the new era and decade of 10GbE cloud storage networking. As always I welcome your comments at feedback@arista.com.
References:
Dell Equal Logic Technology Partner