What is Cloud Networking ?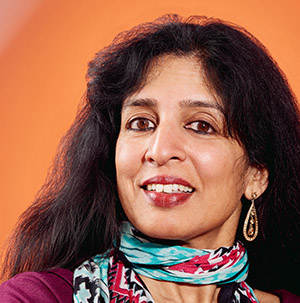 I would like to shed some light on the networking requirements of next generation datacenters, based on cloud computing.
There is a broad trend in the industry towards cloud computing, which is the hosting of applications in large data centers making them available to any device, anytime, anywhere. Cloud computing transcends all customer classes from the consumer to small-medium business to the larger enterprise. The concept first originated on the web and was pioneered by companies such as Google, Yahoo, and Amazon. It is now getting embraced in enterprise datacenters in conjunction with virtualization by vendors including Dell,HP, IBM, Microsoft, Sun and VMware. Enterprise clouds allow for flexible deployment of any application on any server anywhere, which represents a major shift from the previous "silo computing" architecture where an application was tightly coupled to a specific server. Cloud computing operates at scales that are orders of magnitudes larger than conventional datacenters. A typical cloud datacenter contains ten-thousand to hundred-thousands of servers and petabytes of storage. To provide an effective network fabric for these clouds requires a next generation of network infrastructure, which we call Cloud Networking™. There are many attributes one needs to consider for cloud network fabrics that directly affect the choice of switch and software architecture. Some of the key considerations are:
1. Scalability. The cloud network must scale to the overall level of throughput required to ensure that it does not become the bottleneck. This means the cloud networking fabric must handle throughputs that will reach trillions of packets in the near future.
2. Low Latency. The cloud network must deliver microsecond latency across the entire network fabric since low latency improves application performance and server utilization.
3. Guaranteed Performance. The cloud network must provide predictable performance to service a large number of simultaneous applications in the network, including video, voice and web traffic.
4. Self-Healing Resilience. Cloud networks operate 24x7, so downtime is not an option. This requires a network architecture that offers self-healing and the ability for transparent in-service software updates.
5. Extensible Management. Real-time upgrades and image/patch management in a large cloud-network is a daunting challenge to network administrators. A vastly simpler approach is required to handle networks of this size, which automates provisioning, monitoring, maintenance, upgrading, and troubleshooting.
Cloud Networking™ goes beyond classical networks to redefine scalability, administration and management processes. Solving these problems requires a new design approach for the cloud network fabric, starting with software architecture.
Cloud networks simply cannot be achieved with today's monolithic networking software stacks. I am very excited by Arista's Extensible Operating System (EOS™) innovations and its impact on Cloud Networking. By separating process and state, EOS can distribute software and configuration information across the entire fabric, enabling seamless consistency across the infrastructure. This in turn enables to provision clouds, add new servers or services, and update images and patches with simplicity and ease, and to automate every step of the provisioning process.
The advent of Cloud Computing changes the scale of Datacenters and what is required for the network in terms of throughput and resilience. The ability to scale, control, change, visualize and customize the cloud network is an important evolution and step in the networking industry.
I really do look forward to sharing and hearing your thoughts on the next generation of cloud networking!