Virtualization & Clouds - Are they related?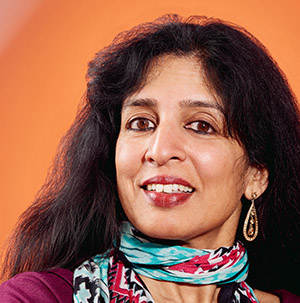 Frequently, I am asked about the relationship between Virtualization and Clouds. In one word, the answer is "yes", they are related. They are symbiotic cousins. They can exist separately, but together place greater demands on re-designing networks.Virtualization technologies from VMWare, Citrix and Microsoft have created exponential server and network increase. A direct consequence of virtual server deployments is the explosion of Virtual Machines (VMs) by a factor of 10X - 20X over physical servers. This also creates a proportional sprawl of virtual switches (vSwitches) to connect a set of VMs within a physical server.
Demands a new Cloud Network:
This combination of multi-core CPUs, VMs and virtual switch infrastructure places demands on the underlying cloud network fabric. The industry needs seamless user-to-VM, VM-to-VM, VM-to-physical machine access. Clearly, traditional oversubscribed network topologies do not suffice.The network needs to be re-designed for non-blocking cloud networks. Cloud applications liberally integrate Web 2.0 and rich media technologies leading to the traversal of a large number of flows & transactions. The unprecedented VM-to-VM interactions and state-less computing paradigm leads to compute states being kept only on data nodes, demanding predictable latency for VM access to back-end data storage over the network fabric. Portable VM images of several gigabytes in size are now migrating to the network. The cloud network must be designed with peak bandwidth (of terabit scale) in mind.
The Physical and Virtual Gap:
With these new virtualization deployments in the server, the traditional network access layer formed by the virtual switch is now subsumed inside the server creating a challenge for IT administrators.Typically network administrators do not have direct access to built-in virtual soft-switches, typically handled by server administrators. IT customers need a holistic answer for both virtual and physical servers. One that allows network administrators to treat virtual networks as an extension of the physical network and manage them as they do today.To a network administrator, the goal is the consistent management interface; a well-understood language that maintains configuration and management consistency across virtual and physical networks during VM migration. Today's solutions fail to address this problem or require an intrusive replacement of existing virtual switches.
Arista Goal: A Consistent Network Experience
The migration from network silos to cloud networking necessitates a more holistic approach towards management. Our goal at Arista is to extend our Extensible OS (EOS) to work with virtual and physical networks with a consistent experience. Undoubtedly the two worlds of cloud computing and virtualization are cousins that must not only co-exist but also be managed seamlessly for scalable IT deployments. Welcome to the new world of virtual cloud networking! Your thoughts are always welcome at feedback@arista.com
Stay tuned for new exciting announcements from Arista at VMWorld's New Innovator Pavilion (Booth #1438) to support smooth migration of VMWare ESX & vSphere.