The Role of 10GBASE-T and 40GbE in Cloud Networking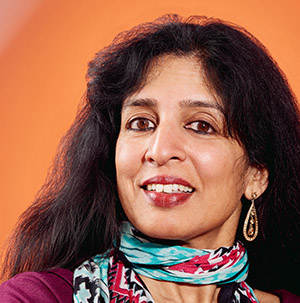 10GbE continues to make strides into data centers. The massive data explosion triggered by bandwidth-heavy content such as video, high-resolution images and multimedia has placed pressure on the data transfer rate capability of cloud networks. Faster networks, denser storage and ever more powerful servers further contribute to aggregate traffic load, creating a dire need for tens of gigabit per second transmission speeds. These disruptions put the spotlight on a new generation of high-speed standards, such as 10GBASE-T to servers and 40 Gigabit Ethernet (GbE) uplinks/backbones, as an important evolution in data center networks enhancing current deployments of 10GbE products.
Standards and Ethernet win again
Standards and Ethernet play an ever-important role in driving higher speed networks capable of handling rising data requirements in Cloud Networks. Arista, together with the broader industry, continues to set milestones in the development of the 10-40-100GbE market. With the ink barely dry on the newest 40GbE and 100GbE technology standards the evolution of Ethernet to 400GbE and then to 1Terabit Ethernet is already in definition. As the majority of existing data centers shift server and storage connections from 1GbE to 10GbE, it is critically important to support existing cable types such as balanced twisted-pair copper and optical fiber. This transition also has a ripple effect in driving the need for higher speed uplinks to spine backbones. Major cloud providers and Web 2.0 companies who have some of the greatest needs in terms of handling massive amounts of data are already laying out plans for the next three to five years for large-scale deployments with 10GbE being the foundation.
Industry's best 10GBASE-T density and power
We are now witnessing the fourth generation of IEEE standardized BASE-T technologies, 10GBASE-T. Using RJ45 connectors and structured twisted pair cabling to provide 10Mbps, 100Mbps, 1Gbps, and now 10Gbps data transmission, while being backward compatible with prior generations has been a hallmark in the evolution of BASE-T Ethernet for the past three decades. Because BASE-T devices have used an auto-negotiation protocol (defined by the IEEE) to determine the capabilities supported by the other end of the link, quick and easy upgrades to server and storage connections are feasible. This offers the ability to significantly upgrade network speed without changing either the wiring or replacing network switches or configurations.

10GBASE-T is arguably the most flexible, economical, backward-compatible, and user-friendly connectivity option for customer migration. Arista's two new 10GBASE-T products are designed for distances up to 100 meters, and capable of covering this range with a single cable type. Arista's new 7050 family members continue to outpace the industry in terms of density, low latency, low jitter and power-efficiency, all in a compact footprint with built-in flash memory for specialized applications. And as with all Arista products, these new switches run Arista EOS, a modern network operating system offering resiliency, Stateful Fault Repair (SFR), In Service Software Upgrades (ISSU) and value-added data center features such as Zero Touch Provisioning (ZTP) and VM Tracer for automating the network portion of virtualized environments. All EOS is compiled as a single binary image than a multitude of patches and releases in a traditional monolithic world.
Resilient Cloud Scale Networking
The new products of Arista's industry-leading 7050 family delivers a complete portfolio between leaf (top of rack) and spine for 10GbE/40GbE clusters with consistent EOS features that enable Software Defined Cloud Networking. Cloud scale designs with 10GBASE-T to the servers and 10/40GbE uplinks/spine switches are now a reality for the deployment of networks containing thousands of non-blocking nodes. A key benefit is the ability to use standards to build n-way multipath topologies with a combination of 7050 leaf and 7050 or 7500 spine switches, without the need for the proprietary fabrics touted by many vendors.

Welcome to the new world of resilient cloud networking scale. As always, I welcome your views at feedback@arista.com.