The Power of Extensible Open Cloud Networking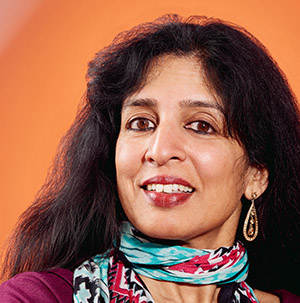 The definition of clouds continues to be both an evolving and important era in IT. Unlike the static and well-defined enterprise world of the past decades, the nature of resources and applications are more dynamic depending greatly on compute needs, workloads and user access. A common myth is that clouds only make sense for public cloud providers such as Amazon, Google, Microsoft or Yahoo. The fact is that large enterprises are building "private clouds" to augment their existing legacy data centers and enjoy tremendous improvements in application performance. At Arista, as we complete our second year of product shipments, we have deployed such cloud configurations at 500+ customers around the world.
Modern Era of Applications & Container Scale
Killer applications are no more email. Instead it is Facebook, YouTube, search, mem-caching, Hadoop clusters and algorithmic trading running on private or public cloud networks. The future of IT depends on a balanced trade-off between closed applications of today and the new applications of the 21st century.

By storing and separating the state of network variables in a central system database (called SYSDB), application performance is significantly improved. At the same time we are also isolating upgrades and providing live in-service-software-upgrades for improved availability. This type of "container" approach has been adopted by 5-100K servers to not only offer massive scale but to also manage server power and cooling that was difficult to achieve with a single console to the customer.
Zero Touch Provisioning with Arista EOS
Private clouds are different than classic enterprises. They bring provisioning and customizability using Arista's Extensible OS (EOS) . Backed with extensive development and software expertise of a thousand man-year equivalent, Arista has built that ground-up data OS purpose-built for clouds and data centers. EOS solves an important pain point in today's network deployments offering consistent high levels of scalability, provisioning and resilience. There is a constant demand on the network to adapt to behavior and nodes that communicate with each other. It may be simple ones such as "I need another VLAN", or " I need another 200 CPUs or another TB of storage" or more detailed provisioning.

With EOS, the cloud network based on Arista switches can advertise itself and resources available on line with "zero touch" provisioning. Scheduling, provisioning and orchestrating requests and distributing them to resources dynamically is a novel approach to L2/L3/L4 clouds. The cumbersome oversubscription and bandwidth shortage created by today's legacy networks has now been over-provisioned.

Arista continues to pioneer with innovative EOS features such as VMTracer and Extensibility. Just like centralized mainframes moved to distributed client-servers in the 1990s, enterprise networks must now reconcile with new world of open resilient cloud networking!

As always I welcome your comments at feedback@arista.com

References
EOS 4.5 Product Brief
EOS CLI Parser Extensibility