Tech Time is Real Time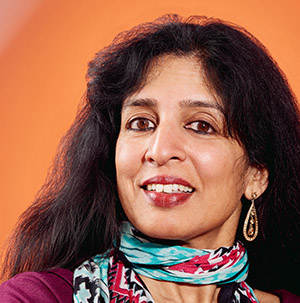 Silicon Valley is both an addiction and passion where entrepreneurs seek the realm of the impossible. Real-time language translation, fraud detection, and autonomous vehicle control are being addressed through the use of neural network models, detecting patterns and behaviors across massive amounts of structured and unstructured data. Indeed, change is not only a constant progression in Silicon Valley, it is a continuum in time. Every piece of traditional technology has to imminently become smarter, challenged or be eliminated. While this transformation is especially true for entrepreneurs, invention is not limited to start-ups. I have witnessed several waves of evolution and revolution during my journey in Silicon Valley in both high-tech and networking.
Four Decades of Evolution
In the past few decades, I have observed at least four distinct periods of transformation.
The 1970s

and

1980s

-

the Era of Silicon Valley where we really had orchards and silicon;
The 1990

s

-

the Era of the Internet, even as Cisco was born;
The 2000

s

-

the Era of Social Media

–

Facebook, Google, Netflix, and

e

Bay

–

and

the

Era of

E

arly

C

loud

N

etworking

P

rinciples;
The 2020s

-

promise to be the Era of Any Cloud & AI (artificial intelligence) that

will

propel

us

into new territories, such as health, diagnostics and much more.
Disruptive Innovation
Deep innovation inevitably drives momentous market transitions, as evinced in the networking arena. Of course, the network landscape was long ripe for innovation. The antiquated legacy enterprise network typically operated with the same proprietary, monolithic, brittle and fragile software stack littered with proprietary protocols, often 20+ years old. In addition, universal digitalization, the powerful catalyst that is driving and disrupting legacy network architectures, conceived the perfect storm, creating an inflection point for reinvention of the architectural framework. Importantly, the collapse of major banks and emergence of a new breed of hyper-scale cloud operators, just a decade back, lit the fire under the sedate networking industry. These coalescing forces led to the emergence of dynamic cloud networking architectures that deliver greater agility, performance and economy, with Arista leading the industry with its software-driven networking (SDN) formula.
The ongoing goal of Arista's cloud networking principles is to minimize the cycle time, both for the development of new algorithms and models that can scale and provide easy portability between diverse AI applications and workloads to serve billions of sensors and scientists in real-time. Indeed, the advent of native cloud applications and SAAS (Software as a Service) models are redefining siloed PINs (places-in-the-network) into the "cloudification" of the enterprise or PICs (places-in-the-cloud).
Software Driven Era
The year ahead is marked by a major push into uniform programmatic control, complemented with meaningful manageability and a user-friendly dashboard. Notably the development of turnkey tools for change control, analytics, compliance and security has led to the rise of cloud portals that help enterprises to manage their on-premise, public and hybrid clouds.
At KubeCon this week Arista unveils its next innovation with container support for EOS® with Kubernetes for network segmentation combined with Arista CloudVision® Container Tracer functionality. Together, our cloud-grade routing platform with OpenShift and Calico commercial enterprise platforms from Red Hat and Tigera, unify network and DevOps islands. Arista EOS continues to outpace all other network software stacks with programmatic API automation, visibility, advanced state streaming and telemetry for real-time troubleshooting and forensics.
Moving in Real Time Pace
Perhaps one of the most poignant examples of tech time evolution and success is Microsoft (located a bit northwest of Silicon Valley). CEO Satya Nadella displayed a clear vision for a cloud (Azure and AzureStack) offering, ten years ahead of the actual delivery, while the company was still developing its first phase of Windows enterprise applications. Developing this offering that fit emerging cloud needs took risk and courage, and has served Microsoft and its customers well with over a half-trillion market capitalization. The recent announcement of IBM to purchase Red Hat is another example of real time action to evolve to the new cloud era. The shift to DevOps based on Kubernetes and containers is yet another example.
The bottom line is that technology is moving in real time. Tech Time moves at the pace of cloud-years now – not calendar years of the past. Every calendar year is equal to ten cloud-years. To navigate high-tech companies in real-time is not for the faint of heart, nor is it for those looking at incremental shifts. The 2020s will be defined by high ambitions and thirst for success and financials.
We have to remember that it is not a sprint, but a marathon wherein we pace ourselves and balance our goals, building the great technologies with lasting foundations as part of the Silicon Valley dream. I am living mine at Arista – and I encourage readers to capture and live theirs. Thank you for your support in 2018. Wishing my readers a happy holiday season and 2019!
Reference: