Shifting from Enterprise to Cloud with the Arista 7500E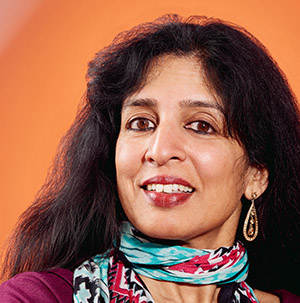 The rapid adoption in data centers of virtualized servers powered by multicore CPUs, the deployment of petabytes of storage and the increasing use of Hadoop for data analytics has challenged the traditional data center network. The resultant mobile workloads and massive unstructured data sets shuffling from nearline storage to server clusters for data analytics are exceeding even the predictable network performance increases of Moore's Law. There is no doubt that legacy oversubscribed enterprise networks are simply unable to cope with the latency, bandwidth and throughput needs of today's clouds and massive data centers.

In 2010 we launched Arista's cloud networking vision based on our modern programmable software (Arista EOS) powering our flagship award-winning platform, the Arista 7500. This platform was the centerpiece of a new architecture for data center networks with world-beating leaf-spine performance. Now in 2013 our next generation groundbreaking Arista 7500E has smashed all our previous records! We have tripled the performance of the existing 7500 while providing investment protection for our current 7500 customers, and have received critical acclaim across the board from analysts, press and customers!
Arista Cloud Networking Era
Epoch
Timeframe
Cloud Networking
Arista Leadership
First
2010+
Arista 7500
3X the competition.

Interop Best of Show.
Second
2013+
Arista 7500E
3X the competition.

Again.

Interop Best of Show.

Again.
Third
Next
Arista Next Generation
Stay tuned.
Enterprise to Universal Cloud Networks

The 7500E is a fitting example of a system that achieves the goal of enabling IT to build a network once that is ubiquitously capable of supporting universal workloads. So, rather than custom building a network for each discrete application our customers can build one network and program the network to achieve the desired result. By aligning modern network architectures with network programmability, Arista delivers true cloud-scale for the enterprise, service providers, Web 2.0 companies and of course for cloud providers.

The 7500E is an essential element in transforming enterprise networks to become more relevant to IT and more responsive to the applications that utilize the network. The network is no longer just a dumb pipe and IT can now take full advantage of these new capabilities to dramatically increase productivity, lower OpEx and improve application responsiveness.

Simply said, Enterprise IT is becoming more cloud-like and cloud-scale. The Arista 7500E helps IT make possible agile, programmable, scalable and operationally cost-effective data centers.
Universal Cloud Architecture

As I recently spent time with customers across multiple continents and then at Interop 2013, I was struck by the unprecedented recognition of our innovative engineering and positive industry disruption. The 7500E is indeed an engineering feat of excellence, preserving existing networks while enabling the migration to Universal Cloud architectures. This goes beyond its record feeds and speeds. It is powered by the monumental software engineering effort we have made in our next generation network operating system, Arista EOS, which is inherently designed to be programmable and open. Arista EOS is the crown jewel of the 7500E. It is programmable by third parties and embraces being open, and of course has the performance, cost-effectiveness and scalability attributes needed for the Universal Cloud.

Arista continues to pioneer and lead in Software Defined Cloud Networking. As always I welcome your comments at feedback@arista.com.
References: