Reflections on 2015 Cloud Networking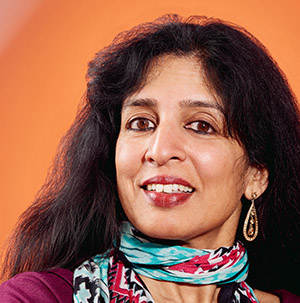 Our customers and their IT teams are under pressure to respond to new cloud-based applications more quickly than ever. The daily drumbeat for new technology adoption is in conflict with the ongoing goals of accountability for risk and operational cost reduction. A balanced and thoughtful architecture is essential. This is a top priority, particularly at the CIO and board level, as IT is no longer viewed as a cost center, but as a productivity center.
Arista is at the center of this new cloud disruption, unshackling our customers from the defensive and expensive silos of legacy enterprise networking. Shifts of this magnitude require bold pioneers, those who can move the needle for their company and customers, while also advancing an entire industry! One year ago, I authored a blog on offensive-defensive characteristics of "Pioneers versus Protectors." Many in the industry welcomed and applauded Arista's definition of "protectors," highlighting their bullying tactics and failure to address or adapt to the future.
It is clear, in reflecting on this year, that Arista remains unwavering in its guiding principles for pioneers. We call this "The Arista Way."
What is the Arista Way?
In a nutshell, the Arista way is about pioneering waves of innovation, and disrupting the status quo. We strive to do our best for customers, partners, investors and employees. In 2015, we introduced 20+ products, received accolades from analysts, placed as a leader in the Gartner Magic Quadrant, grew market share into double digits and became one of the fastest growing networking companies. It is clear that Arista has out-paced the industry in the migration from traditional enterprise to modern cloud networking. This movement is backed by our customers and well wishers.
Year ahead - Public, Private and Hybrid Cloud Networking
Networking is cool again after decades of static and stagnant siloed designs. The rapid acceptance of universal cloud spine designs across a variety of clouds and industry verticals is a testament to just how critical a problem this is to IT. Starting from a clean sheet of paper and adopting modern methodologies and code with a programmable state-based foundation is the new frontier in data center switching architectures. This enables "Cloudification" of the enterprise network, which is the mandate for every CIO.
During the past three decades, I have witnessed major changes to many aspects of IT workloads – compute, storage, virtual apps and, of course, networking. However, one critical aspect of IT has fallen farther and farther behind – improving the business agility and relevance of cloud-class convergence to reduce TCO. I'm incredibly pleased and honored to drive the next phase of networking for the 21st century: software driven cloud networking that brings cloud-scale economics, resilience and savings. Despite deeply entrenched legacy equipment, cloud networks are the future, and enterprises must adapt or perish. Arista's game changers with network-wide state (EOS, SYSDB) and CloudVision® have dramatically changed the face of automation from static to dynamic provisioning of workloads, workflows and work streams.
Congratulations to our entire Arista team for a memorable 2015, and thank you to our well wishers, partners, customers and shareholders for your support! Here is to an outstanding 2016!
References:
Arista EOS video
Dec 12 Universal Spine Webinar
Pioneers vs Protectors Blog
India Innovation Centre Release