The Next Generation of Cognitive Campus Workspaces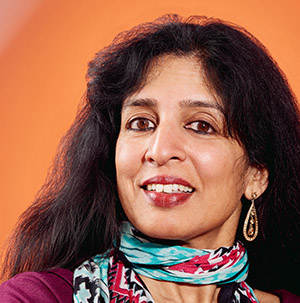 Campus networks are undergoing another massive transition in the COVID teleworking era. With this fundamental shift and as administrators consider an interconnected IoT (Internet of Things) environment, the boundary between the office, home, teleworker and user is converging. Security concerns with ever-increasing threat vectors are substantiated. How does one secure an IoT environment and guard against malware and outbreaks? How is the network impacted as some workloads shift to the cloud? Why do we cope with wired and wireless silos? The challenge lies in successfully transitioning the existing siloed campus into an integral data-driven model for clients, users and devices from IoT to cloud with a common experience, while addressing security and availability needs with lower operational costs. These are the key requirements of the third-generation campus evolution as shown in the figure below.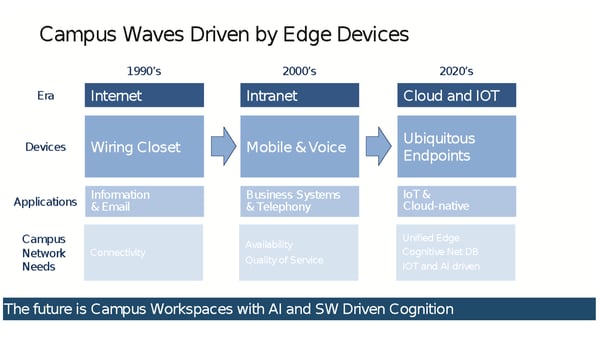 Figure 1: Campus Workspaces with Cognitive and Unified Edge Approach
Cognitive AI-driven Architecture is the Answer
While the proliferation and sophistication of campus devices such as IoT are growing dramatically, IT budgets are declining. Yet campus reliability and performance demands have never been higher. Administrators need uniform network designs that can adapt and grow for their proliferating users and devices.
The cornerstone to Arista's campus foundation is based on a state and AI-driven approach to network analytics (Cognitive NetDB). Pioneered by Arista since the company was founded, this state-based, network-wide database collects real-time streaming data using standards-based APIs in a predictive manner. Rooted and engineered on AI and machine learning, this foundation offers many obvious advantages such as proactive fault resolution and deep network threat analysis across IoT, users, and endpoint devices.
Data Inference is Key for Campus
Arista's approach to data collection is significantly more powerful than traditional network management systems. Unlike alternatives that use old school polling and CLI methods, Arista's Cognitive NetDB is based on real-time state streaming to deliver a repository of advanced network-wide, AI-based analytics. Arista's time-series data is anonymized and stored in a multi-tenant, cloud-native Kubernetes cluster architecture for real-time and historical services. Cognitive NetDB serves as the basis for advanced automated workflows, telemetry, compliance and analytics for wired and wireless devices across network domains
Examples of Cognitive Wired and WiFi Edge include:
Arista P-Tracer Contact Tracing Engine -

Arista's P-Tracer engine uses WiFi association data to help identify a user's location over a given period of time which is critical information necessary for today's COVID era for contact tracing by person, proximity or position zones.

Quality of Experience (QoE) for application level performance analytics, providing proactive monitoring of critical collaboration applications including Zoom, Microsoft Teams and Google Meet.

Remote monitoring of access points at remote locations provides complete visibility and zero touch provisioning for remote client to cloud locations.
Secured Access - User authentication and end-to-end encryption with our identity partners Aruba Clearpass, Forescout eyeSight and Okta Single Sign-on (SSO) integration, simplifying both security administration and end user access management.

Compliance Dashboard provides proactive risk assessment of the wired and wireless infrastructure to remediate those risks.
New IoTvision Unifies Client to Edge Networking
The unified edge connects a myriad of users and IoT endpoints to network infrastructure, enabling wired and wireless to be equal citizens as a baseline. This means understanding what devices are in the network, what they're doing, and whether they're properly segmented. These challenges span both wired and wireless, so a solution needs to cover both aspects consistently. To address this, CloudVision® is introducing IoTvision™, a purpose-built dashboard that provides a summarized assessment of endpoint experience. IoTvision is designed to address the modern campus, bringing user and endpoint device details together in a simplified view for common monitoring and troubleshooting across wired and wireless networks. IoTvision collects key endpoint information in an easy-to-read, single view, providing the operator with a consolidated view of endpoint inventory, device type, connection status, traffic patterns, and quality of experience across endpoints connected to both the wired and wireless network.
2021 Campus Workspaces
Arista's Cognitive Campus delivers a network-wide database of aggregated and anonymized customer datasets managed by CloudVision with built-in, advanced analytics from client to campus to data center to cloud networking. We believe we have built a cognitive campus architecture that harnesses the capabilities of IoT computing, unified edge, and business-critical applications collecting and archiving all network-state over all time and data across client to campus to cloud. It is time for change from the legacy campus. Welcome to the 2021 era of cognitive campus workspaces!
Reference: