The New Edge as a Service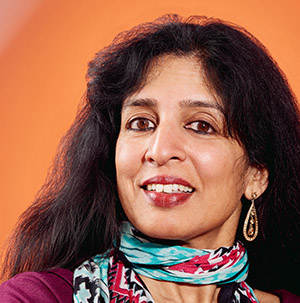 As we enter 2022, there is much discussion on the "post-pandemic" world of campus and how it's changing. Undoubtedly, the legacy 2000 era campus was mired in complexity, with proprietary features, siloed designs, and fragile software ripe for change. This oversubscribed campus is riddled with challenges, including critical outages causing risk-adverse behaviors and labor-intensive roll-outs hampering improvements. The future of the campus has changed as the lines between corporate headquarters, home, remote and transit workers are blurring and creating distributed workspaces. Before the pandemic, the most common network designs were rigidly hierarchical. They were based upon a manual model developed in the mid-1990s. As the demand for scale increased, the end user experience was degraded and the cost per connected host continued to escalate.
Are we ready to evolve the legacy campus to a new cognitive edge for the new and dispersed class of users, devices and IoT/OT? I think so and the time to recalibrate and redesign the campus is now!
Cognitive Campus for the Enterprise
Arista's 2020 introduction of the cognitive campus leaf/spine or spline network provided customers with a "high radix" network model where the number of devices scaled linearly with the cost of supporting them with an automated and simplified experience. We are at the crossroads of a decision with regard to our campus networks. Do we continue to build on the legacy model described above based upon the rigidity of the design and location, or do we embrace the new movement, where your headquarters workspace could be your home, remote office, or even your time in transit?
Arista's campus platform portfolio, running its flagship EOSⓇ (Extensible Operating System), leverages telemetry innovations of the cognitive management plane, state and the network data lake (NetDL) to deliver the next level of performance, reliability, security and automation for campus users and administrators no matter where their workspaces exist. Based on Arista CloudVisionⓇ, it scales to support thousands of users managed in the cloud as a service or on-premises. Arista will meet our customers' goals and provide an option for those that are hungry for an alternative to legacy campus networks. In the post-pandemic era, the explosion of users, IoT devices and demanding applications in the campus requires a much more distributed approach.
Introducing Arista CUE - Cognitive Unified Edge
Today we are pleased to introduce the next phase of Arista's campus vision as we enter the new campus edge for commercial and mid-market customer segments. This approach complements Arista's existing Cognitive Campus wired and wireless ''network as a service" enterprise solution by providing plug and play simplicity and workflows for small enterprise LAN, Wi-Fi, security, and micro WAN connectivity services. This "edge as a service" accelerates new services and technology introductions for the commercial market with entry level deployments across branch, regional office, edge workspaces, and wholesale managed services. The beauty of Arista CUE'sTM agility is that it leverages the same architectural foundation of CloudVision to offer flexible consumption models with plug and play automation based on the user's operational experience.
CUE delivers turnkey designs to bring consistent operations and experience, unlike other disparate products in the industry today. Customers can seamlessly upgrade from Cognitive Unified Edge to a complete Cognitive Campus Network with zero touch provisioning, visibility and security, as shown below, for a campus as a service portfolio for wired and wireless, overall management and security against threats.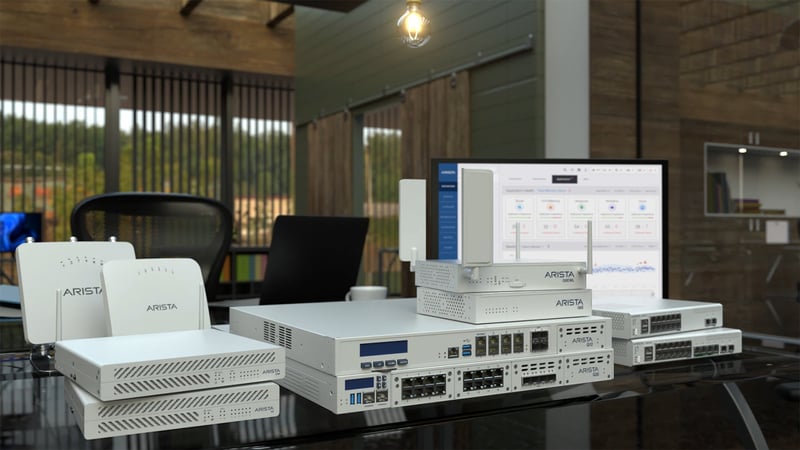 Arista's turnkey CUE portfolio for cognitive unified edge enterprises
Securing the edge is imperative to bring the right level of protection and prevention in the workspace via WIPS, identity, and threat management features between workspaces and the public with protection, monitoring and control for all devices, applications, and events, thus enforcing a consistent security posture across the entire digital attack surface. Regardless of legacy IT today, a thoughtful secure edge enterprise with special attention to virulent malware, threats and hackers starts with the first point of entry.
Arista CUE for Commercial Enterprises
The campus of the future can be delivered "as a service," eliminating manual intervention via siloed box configurations to automated service design and provisioning. Arista's CUE offers a network lifecycle experience for plug and play commercial campus sites with built-in automation, visibility and security assuring edge and client experience. Arista's CUE, based on the same uniform source of truth, (CloudVision) improves customer experience and service activation in minutes while reducing the time it takes to remediate client and edge issues. Our multi-year journey to include the commercial market with a purpose-built platform has just begun! Welcome to the modern world of CUE, the Cognitive Unified Edge and do send your thoughts at feedback@arista.com.
References: