My Next Gig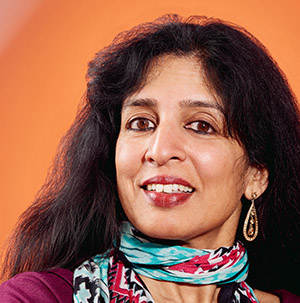 It is truly my pleasure and honor to join Arista Networks as the President and CEO of the company. I have known founders, Andy Bechtolsheim and David Cheriton for a decade and worked with them closely during their Granite/Cisco days. To me, Arista is a symbol of an exciting, innovative silicon valley start-up company at the brink of pioneering new models for cloud networking.

After corporate life and managing multibillion dollars of business at Cisco Systems, you might ask why I chose Arista Networks? Three things really drew me here:
A top-notch and talented team, with focus on best of breed products and innovative EOS™ (Extensible Operating System) technology.
Working with Andy Bechtolsheim, and our long-standing 20+ year professional kinship.
A truly unique opportunity in our industry to build and grow into a great company!
Arista to me also exemplifies the culture and philosophy that I have always shared and believed in, which is high integrity, challenge the status quo and redefining innovative models not only on the product side but also in our approach to customer and partnership intimacy.

I enjoyed a nice break this summer including exotic vacations with my family. I also explored several fields including energy/clean-tech, video and software-as-a-service. I will continue to be engaged with some of them in adviser or board roles. Most of all, I am excited to pursue my entrepreneurial roots again and energized by my new gig!

I am grateful to my family and specific friends who have been trusted advisors of my decision. I really look forward to sharing my thoughts on cloud networking, and extensible datacenters in future blogs.