The Modern Healthcare Enterprise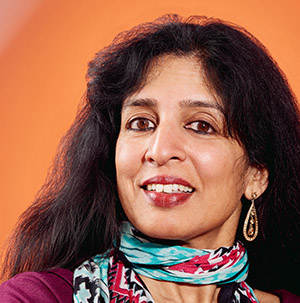 Until now the intersection of human healthcare and networking machines was somewhat loosely coupled. Healthcare has been historically stymied by regulations and compliance issues making the adoption of modern IT challenging. Yet today in a quest for longer and healthier lives we are driven by metrics to monitor our health, measure continuous feedback of our heart, breathing and track our physical activity and exercise. Digital healthcare is impacting the continuum of patient care and the overall patient experience, generating exponential increases in data, and creating unprecedented demand for increased network speeds and agility. Just as the financial industry took to modernizing real time banking, the time has arrived to leverage the power of the network to modernize healthcare.
The health of the network, like arteries and nervous systems, is an information center. A single MRI scan consumes gigabytes of data, ingested from IoT devices such as scanners, storage, and real-time analytics with indexing and queuing views. Deeper Machine Learning and Artificial Intelligence(AI) systems augment analytics and enable big data to correlate trends, Electronic Health Records(EHR), malfunctions or anomalies bringing profound and reverberating effects to modern patient care.
Arista's cognitive approach to networking, built on cloud principles of availability, agility, and analytics, brings the combination of inference and real-time action. Troubleshooting shouldn't have to be a finger pointing exercise, and live patching should be the norm instead of unplanned outages. Much like blood flow, the healthy flow of information to critical decision makers demands a cognitive network to serve the needs of the business.
Cognitive Network Examples in Healthcare
Today the average EHR is approximately 5Gb in size. As higher resolution imaging is adopted, the associated network and storage demands increase significantly. Modern PACS systems with 40Gbps and 100Gbps storage interfaces are around the corner. High speed storage requires a dynamic network designed for bursty traffic and big data ingestion.
Researchers are working with bigger data sets, moving data between systems, storage and analytics engines. Data needs to move in real time and have the aggregate capacity to cope with the volume of information. For example, ultra-high resolution microscopes in biomedical research and development move hundreds of gigabits of networking in a predictable fashion. Enabling high speed storage for patient record retrieval, analysis and imaging visualization via deep buffer switches increases caregiver efficiency and time to diagnosis.
While the cost of health care is escalating for patients and hospitals, Arista's EOS® (Extensible Operating System), increases efficiency without increasing staff. The network is akin to the nervous system. One must have a clear picture of how well the applications are running with a solid foundation such as Arista EOS and CloudVision® for network wide controls.
A large New York hospital was challenged with adopting new technologies. The IT team was burdened with supporting the current infrastructure, operations and keeping up with projects. Arista CloudVision reduced provisioning time from three days down to 10 minutes. Troubleshooting network and application issues were also reduced to minutes. The stability of the network and real-time awareness empowered the staff to take on key initiatives critical to the business.
Arista at #HIMMS19
Expanding digital healthcare use cases requires secure, reliable, affordable networked services. Arista will be featured at HIMSS in the Interoperability Showcase along with Epic, VitelNet, Altarum and the National Consortium of Telehealth Resource Centers (NCRTC) in a use case demonstrating the impact of network continuity, telemedicine, and Smart on FHIR applications within the EHR.
This is just one healthcare use case being delivered via cloud network infrastructure with differentiated security to ensure regulatory compliance. Arista's market leading software-driven cloud networking and cognitive wireless infrastructure provides an advanced network telemetry tool set for healthcare and IT administrators to optimize and protect their IP infrastructure.
Arista will also showcase:
Arista Cognitive WiFi for Healthcare
Securing Hospital Data Centers with Arista Macro Segmentation Services (MSS)
Arista Any Cloud - Enabling Hybrid Cloud Healthcare
Arista CloudVision Automation for Healthcare
The drivers and disruptors that rebuild network architecture become key turning points. We are witnessing the next wave of campus drivers to mandate cognitive cloud networks that balance the line between devices and traditional network borders. Once again PINs or Places In the Network are becoming Places in the Cloud or PICs to unify LANs, Ethernet, L2 and L3 switching across silos beyond the data center. Arista CloudVision manages these splines based on the Cognitive Management Plane (CMP) with Arista EOS NetDB state store.
Healthcare provider requirements for higher quality care, greater accessibility and affordability require agile, available secure network infrastructure automated across any cloud that can quickly support new AI, machine learning, telehealth, IoT use cases. Arista is pleased to further extendour multi-vendor cognitive cloud networking leadership to healthcare and we look forward to seeing you at HIMSS and in the HIMSS Interoperability Showcase.
Reference:
Arista Showcasing Cloud Networking at HIMSS
HIMSS Interoperability Showcase™