Journey Through Open Networking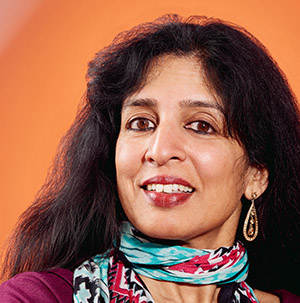 Arista has a decade long history of collaboration in open networking. We have pushed the envelope, co-developed open platforms and deployed them to build the world's largest cloud -scale networks.
Since its inception, Arista pioneered cloud networking bringing cloud principles to all types of customers based on open networking principles with programmatic interfaces and standards-based interoperability. Our support of the open community defines our engineering DNA and our customer engagements.
Commitment to Open Networking
Arista has also been at the forefront of industry collaboration.
From its early beginnings, Arista embraced merchant silicon and built EOS®, a modular purpose-built operating system with a unique state sharing architecture on top of an unmodified Linux kernel. As you can see in the figure below, over the past decade Arista has introduced a series of open initiatives and continue to evolve our joint collaborations in the open networking journey.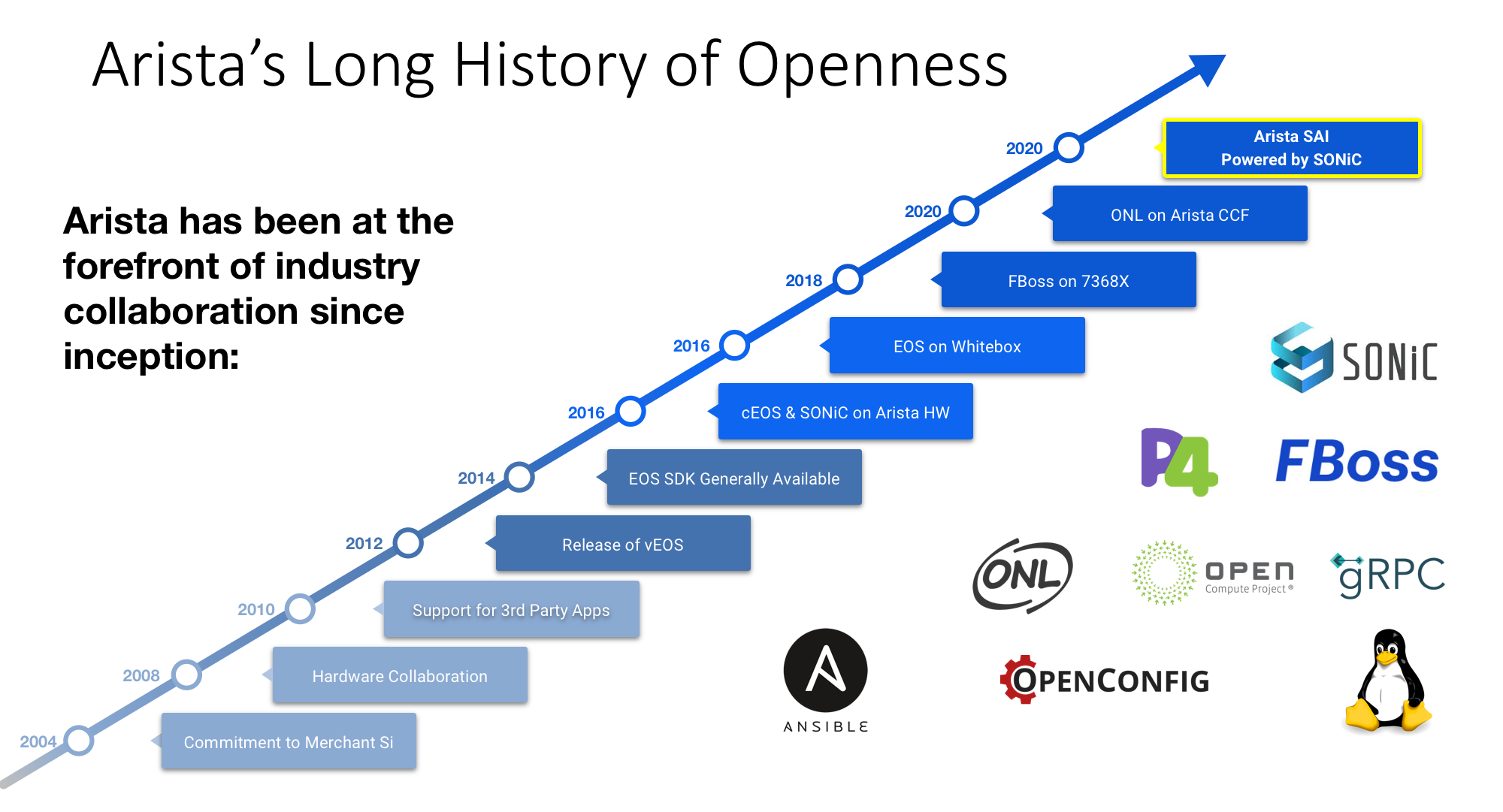 Figure: Arista's Evolution in Open Networking
Collaboration with Cloud Titans
It's a generally held myth that cloud companies only deploy white boxes to save on cost. The main reason for the open compute initiatives are integration and control of the entire stack together with best in class automation. Through joint development projects and other open community efforts, Arista provides high quality software and hardware solutions to this class of customer; be it on a white box or Arista's box. Arista has consistently delivered on time to market for new generations of products while at the same time mitigating risks in execution, providing an amazing operator experience. Arista embarked on a joint development initiative with Facebook to build a switch for their new fabric architecture. Both teams worked diligently, in parallel with shared goals. While the Facebook team built Minipack, the Arista team built the modular Arista 7368 Series, a high-performance system that provides for flexible configurations with choices of interface module cards for 100G and 400G. On the software front, the Arista 7368 Series runs the same Arista EOS software as all Arista products, but also supports FBOSS and enables SONiC.
The Next Step with Arista Switch Abstraction Interface (SAI)
Our joint development efforts with customers are more intimate than ever before. It's an engineer-to-engineer collaboration right from the first design phases through to production and into support. The introduction of Arista's SAI expands on our long-standing history of collaboration and contributions to the open networking community by creating a new model of deployment - enabling cloud providers to take advantage of industry leading hardware and software as the foundation for their open networking deployments.
Arista's architecture has evolved from supporting a single silicon version with a small set of features to supporting multiple generations of silicon and multiple architectures, and maintaining high software quality. Arista SAI packages our multi-process silicon and system management software into the SONiC world of an open network operating system. This allows the flexibility for our customers to choose an open software stack and benefit from Arista's platform specific software or containerized models.
Aptly described by Dave Maltz, Distinguished Engineer, Microsoft.
"This latest initiative is another proof-point of the continued long-term partnership between Arista and Microsoft on our mutual cloud networking journey. This expansion of SONiC support allows customers to take advantage of Arista's broad platform portfolio, high quality system design, as well as global support allowing for broader adoption of cloud networking."
Welcome to the new world of open networking where cloud operators use the same Arista hardware, and deploy SONiC with Arista SAI or deploy EOS in tandem. This flexibility, with open platforms, open software and complete support, provides our customers with the confidence to deploy open networking.
Reference: