Is Cloud Networking Disruptive to Traditional Networking?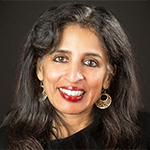 The rise in cloud computing and virtualization is pushing the envelope of cloud networking scale. Several dimensions of networking have been pressured simultaneously: number of connected servers, connection performance and predictable performance. Well-established network protocols now need a new look. Protocols such as ARP (Address Resolution Protocol) broadcasts, and STP (Spanning Tree Protocol) worked well in old, oversubscribed topologies. Not so any more. 2011 brings a new decade to networking.
Controlled Cloud Networking – Enter Arista EOS
Arista's Extensible OS (EOS) switches were architected over the past five years for new applications pushing the limits of today's networking. The foundation of Arista's EOS was designed from the ground up to support open extensibility and redefine protocols beyond legacy behavior. Each EOS function runs in its own restartable protected address space, much the way daemons run in Linux. In fact, a wide variety of Linux extensions (see portal) can run directly on top of EOS, including general-purpose Linux software such as dhcp, tftpd or fping. In addition, EOS has support for running virtual machine images directly on the switch (vEOS), to support environments based on a non-Linux foundation. Of course, the flexible EOS control plane needs wire speed data plane integration.

Arista 7000 platforms are capable of line-rate matching, including wildcards, support of several packet-handling actions and forwarding via standard L2/3 rules. These hardware mechanisms operate at full line rate on all ports simultaneously with no jitter penalty and predictable latency. Arista EOS implements a complete layer 2/3 switching stack with extensibility API's that enable the client software to configure any of the standard layer 2/3 features based on instructions from the central controller, enabling orchestration of the network-wide configuration.
What about Openflow?
OpenFlow is widely regarded as the leading open software defined implementation. However, there are no large-scale deployments of OpenFlow at this time. OpenFlow-1.0 is a good research project but has many limitations that impede production deployment, such as the lack of support for critical IP protocols (such as IP forwarding, LAG hashing, ECMP hashing, MAC aging, MPLS support, or any form of tunneling.) In addition, OpenFlow-1.0 suffers from various "quadratic explosion" problems that prevent standalone production deployment of pure Openflow 1.0. Future versions OpenFlow-1.1 is early in the standardization process and intends to offer more flexibility. Practical OpenFlow-1.1 implementations must cope with instructions the controller can load into the switch and map them carefully to switch software and protocols.
New Class Of Software for Cloud Networking Control:
The requirements of cloud computing environments are driving centrally-controlled cloud networking. A disruptive standards-based architecture for cloud networks that provides greater scalability and more management control is here. The combination of extremely high- performance switching and a modern switch operating system design such as EOS is a key solution. Also emerging Openflow definitions offer the promise of dynamic management control to new cloud-networking models. Many early implementations are underway within cloud provider companies, big data center operators, and innovative companies. Arista is an early pioneer, innovator and believer and we are pleased to expand the 7000 family with our new Arista 7504 and EOS 4.6.

Welcome to the new world of cloud networks with open APIs, new platforms and a new class of software.
References: