Enabling Network Applications with VMware, Microsoft and the Ecosystem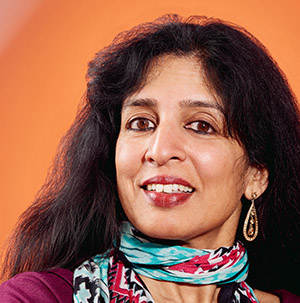 With the advent of the modern application era in data centers for applications such as business analytics and web services and the accompanying deployment of cloud computing environments, we see the arrival of a universal cloud network. The infrastructure requirements for modern data center applications are in fact quite different from those originally associated with enterprise switching. There comes a point when it costs much more to upgrade an existing enterprise switch to address these new needs than to simply depreciate the existing assets and move on. I should know. I hung on to my "legacy" car for 15+ years. Even I finally caved in and got a modern all-electric model!
The reality is that modern data centers demand rapid response to the demands of mobile workloads associated with new applications and changing traffic patterns. Arista platforms are based on modern silicon and software to enable this. A new ground-up architecture that is resilient, programmable and open is needed. Real-time networked applications simply cannot be achieved with incremental enhancements to a monolithic existing OS and its bottlenecks.
Agile Applications with VMware, Microsoft and Ecosystem Partners
Arista's EOS is unique and different from any other OS in the networking industry. It is based on a self-healing, programmable and open foundation which facilitates extensibility via ease of integration for orchestrated operations with Arista's ecosystem partners such as VMware, Microsoft, OpenStack, Palo Alto Networks, F5 and Riverbed, and by enabling our customers to directly customize and simplify their data center operations. Arista EOS uses a multi-process state sharing architecture that consists of multiple agents interacting via a publish-and-subscribe model with a central shared state database called Sysdb (System Database). Initialization and restart of agents are both handled consistently through the same central repository without dependence on discrete recovery code. This results in more reliable, scalable and operationally friendly networks. Old monolithic OS architectures deploy a message-passing scheme, whereby agents interact by sending messages back and forth to convey state. These add ordering dependency and potential deadlocks. Check-pointing services are often adopted for system reboot only, which does not help if a single process needs to restart. This is because agents read their checkpoints only in a restart mode, not continuously. This self-healing foundation is critical to run mission critical applications and Arista is pleased to introduce an important example of one, OpenWorkload, at VMworld 2013, as well as collaboration with leaders such as VMware, Microsoft, and others.
Introducing Network Applications: OpenWorkload
Traditional physical networks have been isolated from virtualized and cloud environments in the data center and have relied upon archaic CLIs for provisioning. Arista's OpenWorkload is an orchestration layer agnostic network application, which seamlessly integrates with the widest variety of network controllers and virtualization platforms to provide automated provisioning, workload mobility and pervasive workload visibility.
By natively integrating EOS with VMware NSX, OpenStack Neutron (formerly called OpenStack Quantum) and Microsoft Open Management Infrastructure (OMI), we enable customer choice for end-to-end automated provisioning from server to storage to network to become a reality. No longer does the network team take two-three weeks to do what servers have been doing in minutes. IT Operators can initiate a workflow to create a new tenant or provision a new application in their chosen orchestration system and the network will auto-provision itself. Workloads can be dynamically balanced or moved between servers anywhere locally or globally to gain maximum efficiency from server and storage resources. Furthermore, Microsoft's OMI allows devices to be seamlessly taken out or put into service.
Evolving From VLANS to Universal Workload Mobility
It may sound simple, but freeing workloads from the shackles of standard VLANs and IP Addressing means seamless portability which equals faster provisioning and application access, more efficient resource utilization, lower power draw, lower costs, and happier customers. Enabling IT operators to easily and rapidly troubleshoot and debug these virtualized environments reduces the operational complexity that is inherent in any new way of doing things, and ensures these technologies will be broadly adopted.
Sometimes we just need to break old habits and move on to a faster, better and more application friendly data center, as I did with my modern, greener car. Welcome to the new era of networked applications and Arista Software Defined Cloud Networking (SDCN) with key ecosystem partners.
I welcome your comments at feedback@arista.com
References: