COVID-19 Response - A Letter from Our CEO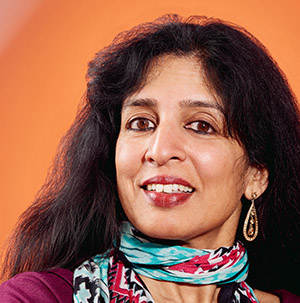 As a leading supplier of cloud networking equipment globally, Arista plays a critical role in supporting the cloud communications and computing infrastructure that will keep the world running during these difficult times. The rapid acceleration of Covid-19 developments across the world has been sudden and shocking. It has forced us to take a new perspective on gratitude for what we have, including our families, health and an opportunity to rethink our goals.
At Arista Networks, we are focused on the welfare of our employees, customers and community.
Employee Health and Safety
In the interest of the health and safety of our employees, we have closed all Arista offices worldwide. We are committed to the safety of our employees, customer's business critical needs and helping the community.
We are continuing to implement enhanced hygiene measures in all Arista offices with on-site employees, including deep cleaning and regular cleaning of all high-touch surfaces, for the health and safety of employees where the orders allow office entry. We are all learning to cope in an audio and video world conducted virtually using Zoom, Google Hangouts, or conference calls.
Healthy Hospitals and Happy Customers
Doctors and legacy IT systems are burdened with supporting tired infrastructure operations and keeping up with increased patients and long days and nights. The quest for healthier and Covid-free lives requires research for proper vaccines, more test kits and more equipment (respirators, masks, blood donation etc.) to help Covid patients recover faster and reduce the fatalities. Enabling high speed patient record retrieval, analysis and imaging visualization via Arista products increases caregiver efficiency and time to diagnosis/recovery.
Arista is committed to working with key hospitals across the country to donate specific gear that makes new technology adoption possible. We are also working with all mission critical customers to support their infrastructure in this time of uncertainty and need.
Serving the Community in the Arista Way
While many of us are adapting to new shelter-in-place or other COVID-19 work and lifestyle changes, there are many in our local communities that have suddenly lost their jobs and are now struggling to put food on the table for themselves and their families.
The food bank, Second Harvest of Silicon Valley is facing a crisis of rapidly increasing demand as many alternative senior and low-income distribution centers have closed and decreasing andmore expensive supply as donations from supermarkets and producers have almost completely stopped because of lack of excess inventory. The Arista Foundation will be taking a leadership role during this time of crisis for Red Cross blood banks and we will be matching employee donations to our long-time community partner Second Harvest of Silicon Valley.
In summary, we ask all of our readers to join Arista and our employees in doing everything we can to slow the spread of COVID-19. The health and welfare of our communities depends on it.
Be well, stay healthy!
References:
Cloud Networking Transformation Blog