Cognitive Cloud Networking with Arista X3 Series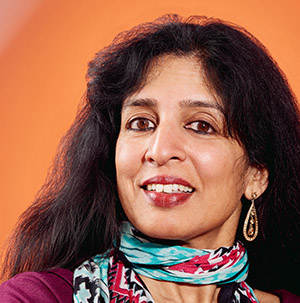 At Arista we have always embraced open networking trends by designing our hardware and software to be as programmable as possible, driving the use of merchant silicon and diversity for the broader industry. It has allowed our customers to select their favorite silicon architectures for the switch pipeline and choose the suite of software and hardware they want to form their cognitive network systems.
Introducing the 7050X3 and 7260X3 Series
Arista is proud to introduce the latest models based on Broadcom's Trident 3 and Tomahawk 2 silicon. Arista's 7050X3 and 7260X3 platforms run the single EOS® software image and leverage CloudVision® for operational consistency across leaf and spine cloud networks.
Key innovations include:
Intelligent buffering and congestion-aware automated network load balancing across thousands of workloads or virtualized instances.
Path and latency monitoring with advanced packet tracing provides in-band visibility into hot-spots, combined with Latency AnalyZer (LANZ) for flexible traffic capture.
New network segmentation including Segment Routing and fully-featured VXLAN support for complex tunnel encapsulation.
High Availability with hitless software upgrades, speed changes and flexible L2 and L3 scale simplifies operations and accelerates deployment of new services with no downtime.
Low Power 25G and 100G fixed systems with double the capacity from existing 7050X and 7060X systems while offering transparency for existing cabling and network topology.
Significant X3 Scale with up to 12.8Tbps, 4.2Bpps of packet forwarding and fully shared packet buffers.
Joint Collaboration with our Cloud Titans
The new X3 series retains the unique programmability of Arista EOS, based on an unmodified Linux distribution to create and extend the same look and feel of Linux compute hosts across cloud providers' network workflows. This allows our customers to run their own extensions, expand EOS devices broadly into their network and leverage VMs or containers on the X3 platforms via a variety of APIs and scripting options.
At the OCP 2018 event last week in San Jose, Arista demonstrated disaggregated EOS via collaboration with two key partner projects: Facebook Wedge 100 and Microsoft SONiC. We began our Microsoft partnership in 2016 when Arista demonstrated integration to Microsoft SONiC and SAI (Switch Abstraction Interface) via code contributions to this initiative. In 2018, Arista and Microsoft expanded its SAI and SONiC initiative across additional Arista products including the flagship Arista 7500 as the only modular chassis supporting SAI across the Microsoft management stack.
In 2018, Arista now supports EOS/cEOS on Facebook's open architecture-based Wedge 100 ToR switch (32x100G), which was submitted to the Open Compute Project. This also allows customers and cloud providers to write scripts for automating network operation workflows. In both cases, Arista's advanced SDK can be used for customized traffic engineering as well.
Summary
Arista's state of the art EOS takes the network industry well beyond the standard data movement to cognitive network advantages without proprietary lock-ins. A choice of EOS packaging allows different consumption models across use-cases be they containerized cEOS, collaborative EOS and APIs with Facebook and Microsoft or native EOS, all with the rich 10 million+ lines of functionality on the new Arista 7050/7260 X3 series. Arista, with advances in modern silicon and cloud partners, is helping to feed the insatiable appetite ahead. Welcome to this new age of cognitive cloud networking. For more discussion, please feel free to contact feedback@arista.com
References: