Bringing Cloud Principles to The Enterprise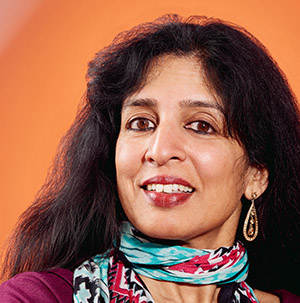 As legacy applications evolveto the cloud, hosted and multi cloud architectures blending on-premises data and applications with elastic scale-out and rapidly deployed cloud capabilities, legacy networking tools have been challenged causing them to become cumbersome and unreliable. The shift to cloud native architectures with containers, serverless instances and edge IoT sensors feeding in critical data, has significantly increased the number of devices that need to be managed. Meanwhile shrinking the amount of time available for provisioning, upgrades and change controls has become an issue.
Further increasing the complexity of the cloud infrastructure operating model: popular container orchestration systems like Kubernetes create workloads with ephemeral IP addresses reused several times a minute with workload lifetimes measured in seconds instead of months and years. Compound this with a shift to multi cloud, network operators are burdened with a 10x increase in workloads and multiple cloud based operating models – one per provider at least - with unique and domain specific debugging, analysis and change control workflows.
Siloed PINs (Places In the Network)must be pro-actively migrated to cloud principles.
Introducing CloudVision 2019
Arista's CloudVision® has been further enhanced to up the ante, bringing cloud principles to network operators across PICs(Places in The Cloud). Building on its introduction in 2016, CloudVision dramatically improves operations in areas such as analytic-driven visibility, automated change controls, and continuous compliance assessment. The largest cloud providers in the world have driven advancements in telemetry and automated network operations that improve many of these same network operations tasks. CloudVision brings these analytic and telemetric capabilities to enterprise organizations of all sizes.
The principles on which these large clouds operate are made available to broader network operations groups with CloudVision, enabling a cohesive cognitive management plane across campus, data center and core networks: PINsbecomes PICs.
Key highlights of CloudVision 2019 include:
Dynamic Scale: Built from the ground-up based on EOS's NetDB architecture, CloudVision is a compelling shift from legacy polling-based network

s

to a unified management plane based on real-time state streaming. It also supports a high rate of elastic change - being able to add and remove workloads to the monitoring and analytics framework without causing any delay on that workload's execution. This enables a rapidly converged, coherent view of the network from tens to millions of users and hundreds of thousands of applications in a cloud area network.
Elastic Agility: The monitoring and analytics granularity needs to be at an end user level, a process level (for serverless), a Kubernetes container and namespace level, while understanding geo-location, and inherited cloud meta-state. As a centralized

C

ognitive

M

anagement

P

lane, CloudVision can orchestrate network operations across a coherent, elastic pool of virtual and physical network resources – viewed through a single pane of glass. This capability normalizes the operating model for network troubleshooting, scale, elastic expansion/contraction across the enterprise, giving the network agility to adjust to the business needs.
Deep Visibility: CloudVision's analytics engines churn through the data sets, providing insights and converting day

-

to

-

day operational tasks from reactive to proactive. All network elements - physical, virtual, cloudand containerized - stream real-time telemetric data that CloudVision integrates into the big data repository, enabling a time-series digital replica of the network

which

enables administrators to view the state of the network at any point in time – finding the root cause of problems that are often reported after they have self-corrected.
Risk & Compliance: CloudVision includes an integrated capability for maintaining network compliance with organizational and regulatory standards – now extended from the data center to the campus

and

public cloud. The recent addition of 3rd party device support allows CloudVision to extend its reach to a variety of platforms including network devices from Cisco and Juniper. The combination of third-party device support and Arista's compliance dashboard will enable capabilities like the automated identification and impact analysis against your device inventory allowing clear visibility into the risks posed by vulnerabilities, exploits, and unpatched systems.
Arista is Leading Change
It is time to migrate from legacy PINs to CloudVision-based PICs. Legacy operational models and brittle management tools have historically left network operations with limited polling-based visibility that misses critical events and unreliable device control often bound to single-vendor span of control. Arista CloudVision has continued to march forward enhancing automated provisioning, end-to-end time-series visibility, network-wide topology views, compliance reportingand analytic-driven event notifications across "Places in The Cloud" networks. Arista builds upon these capabilities with industry-leading partners.
Welcome to the new world of software driven cloud networking.
Reference: