Cloud Networking: Blurring the silos between machines, networks and applications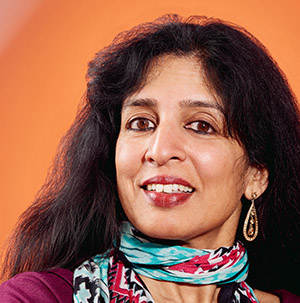 Since writing my blog a month ago, the fever on both Cloud computing and Cloud networking has escalated to new highs and the economy to new lows. Many of you appreciated my first blog defining Cloud Networking, while others asked for more context.
Today I look forward to clarifying more in today's blog (or should I say mono-blog?) and welcome your comments to me at media@arista.com
It is clear that Cloud computing is a compelling way for many businesses, small and large to take advantage of web based applications. Companies are planning to build internal or private enterprise clouds to gain more control over their overall IT environment and to achieve significant cost savings for their internal IT operations. So what is driving this shift to clouds? The answer...in one word , is economics.
One can deploy applications more rapidly across shared server and storage resource pools than is possible with conventional enterprise solutions. Deploying modern web applications across a cloud infrastructure enables a new level of agility that is very difficult to accomplish with traditional silo computing model.

Unlike the traditional OSI stack model of Layers 1 though 7 with distinct separation between network layers (Layer 2/3/4) and application layers (Layer 7), Cloud Networking transcends the layers and blurs these boundaries by coupling the network infrastructure with machines and modern web applications.
These new web applications differ from traditional enterprise applications and are an increasing trend in the data center. Examples of this include:
Business applications such as Google Apps, Salesforce.com, Netsuite, SugarCRM and many others, commonly called "Software-as-a-Service" (SAAS),
Custom applications such as the Google Apps Engine or Microsoft's new Azure that allow enterprises to deploy applications in the cloud, and
Platform services that offer virtualized compute and storage, such as Amazon's Elastic Cloud, often called "Platform as a Service" (PAAS) .
The deployment of "public clouds" from Google,Microsoft, Amazon ,Yahoo or internet hosting providers is already underway and appealing to small/medium enterprises who can now offset large scale capex investments with a usage based monthly fee. In larger enterprise data centers the support of legacy applications and unique considerations makes the wholesale migration to public clouds impractical . Yet many enterprises I speak to, are augmenting their datacenters with "private clouds" to gain the efficiency of internal data centers. The key technology enablers of private clouds are:
Software abstraction of resources such that applications can be deployed faster and dynamically
Stateless Servers to separate persistent state from the server resource pool, and
Cloud Networking whereby network based compute, storage and applications require a non-blocking network fabric that is robust and able to isolate application domains. What is really clear is a ground-up foundation is required for scalability, low latency, guaranteed delivery,self healing resilience and extensibility. Arista Networks has pioneered this type of Cloud Networking platform .
The New Cloud Stack
Stack Layer
Examples
Benefits
Application
SAAS, PAAS, Web apps, Internal apps
On-Demand Scheduler maximizes application access
OS
Any version of Linux, Windows, Solaris
Any version of Linux, Windows, Solaris
Hypervisor
ESX, Hyper-V, KVM, XVM
Decouples App + OS from Hardware
Server
Bare-Metal Stateless Server
Minimizes Server Administration Cost
Storage
Network Attached File Storage
No separate SAN needed
Network
Cloud Networking
Enables Dynamic application provisioning and deployment
IDC projects that infrastructure spending for cloud computing will reach $42B in 2012, representing about one fourth of all IT infrastructure spending that year and growing at a rate of 25%/year of new growth. Wow! This is a stunning number indeed that will create side-effects on how use cases for video/content, web applications, large scale data analytics, memcaches and virtualization are handled in cloud environments.
More about that that next time and wishing you all Happy Holidays and a Happy New Year!