Citrix and Arista - Two Pioneers Partner in Cloud Networking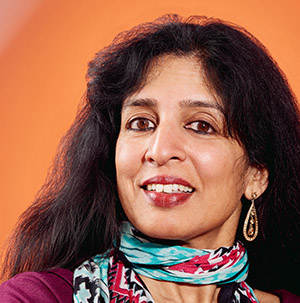 Today's Datacenters are still separated distinctly by OSI stack layers. Layer 2/3/4 switching are typically implemented by 1/10GE switches and application delivery functions such as L4-L7 server load balancing are deployed as appliance functions largely as two ships in the night. In a cloud environment, a more "in-band" network deployment model, one that is highly agile and efficient for clouds, is necessary.
This is why I am truly excited with the innovative technology and partnership combination between Arista Networks and Citrix. We share a common vision to deliver that next generation of cloud network model. It not only brings two leaders in their respective fields together but also offers the industry and customers an alternative and novel approach for modern computing and web environments.
Seamless L2-L7 Cloud Networks
Application flexibility is the key cornerstone for dynamic clouds and datacenters. To deliver seamless application delivery across a cloud, Arista and Citrix have formed a technology alliance. I have always appreciated the Citrix Netscaler technology as an innovative L4-L7 technology with an especially strong focus on large-scale web environments. We will bring the industry's best Citrix NetScaler VPX virtual appliance technology together with Arista's 7XXX 1/10GE switch as thoughtful L2-L7 cloud foundation with breakthrough price-performance. This removes the barriers between silos and showcases how the old rules of hardware versus software are blurring.
Arista's Extensible OS and Netscaler VPX make a Magical Combo:
In the new cloud approach, L4-L7 services can be embedded directly as options within the network itself, through Arista's EOS (Extensible-OS) Service Agent. It is the unique, open and extensible architecture of Arista's switches that make this deployment model possible. The Arista Extensible Operating System (EOS) allows network switching extensibility and L4-L7 network services functionality to work together in tandem without impacting switching functions on data-plane, control-plane or management-plane level. Customers now have the portfolio to optimally architect their cloud and data center networks, accelerate application/web performance as well as minimize the total cost of operation (TCO).
Welcome to the new world of Cloud Networking Services!
As always I invite your comments at feedback@arista.com