Celebrating our first year!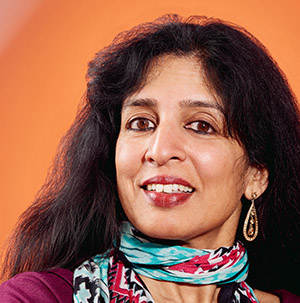 This month we are celebrating our first year as Arista Networks. We re-launched last year with our new name, our management team, and global availability of the Arista 71XX series for the 10 gigabit Ethernet market.
As I reflect back on the past year, there are many milestones to celebrate despite the economic downturn and depressed IT spending. The traditional LAN switching market is segmenting and new architectures have emerged for 1/10GE to build scalable datacenters and cloud networks. Historically based on developing internal ASICs and monolithic software, Arista switches achieve a breakthrough in price/performance with off-the shelf silicon and purpose built software (EOS) delivering open extensibility and self -healing resilience.
Game Changers @ Arista:
Let's review a few feats at Arista during the past year:
Cloud Networking was adopted widely as an industry term and two tier design as a new class of Datacenter networks
Arista has received company recognition and awards from the industry: Network World, Information week, Red Herring, Tie50 to name a few.
Arista has deployed the 71XX series switches at 150+ customers in less than a year ranging from 1 Terabit to 100+ Terabits /second of capacity
The Arista 71XX is the best-in-class fixed L2/L3 10GE product in the industry. It offers wire speed, lowest latency (600ns lowest), highest density (48 ports) and widest media options (including 10GBASE-T) in a compact 1RU footprint.
Arista's EOS is the industry's only open and resilient software for Datacenters and Cloud applications embraced by many third party application and IT developers
Arista forged 10+ partnerships with host & application vendors notably VMware with vEOS and Citrix Netscaler with L4-7
Dawn of the Cloud Networking Era:
Arista is not addressing the traditional enterprise market for general-purpose vanilla applications. Our customers expect scale, extensibility and resilience for their specific data center and cloud applications. Ultra-low latency for specific High Performance Compute (HPC), Storage, low latency and large data transfers is where customers seek us and demand performance. Not surprisingly, the financial services for high frequency trading and higher education/research are popular customers for Arista.
Growth in 10Gbe Market
While the general LAN switching market has declined about 25% year over year in 2009, Arista's 10 Gigabit Ethernet target market is the bright spot. According to both IDC and Dell'Oro, the number of 10GbE server-attached ports is expected to double in 2010, double again in 2011, and double once more in 2012, making 10GbE the fastest growing opportunity in the networking segment!
I am bullish about Arista's momentum, best-of-breed products, market opportunity and customer acceptance. There is an insatiable appetite for innovation. Customers are demanding an alternative – one that is not propagating legacy architectures of today but building for non-blocking cloud designs of tomorrow. As always I welcome your comments at feedback@arista.com
Website References:
Cloud Networking with Technology Partners
Cloud Networking Solutions
Cloud Networking Perspectives Video
Customer Testimonials