Bringing SDN to Reality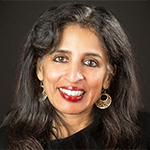 It is difficult to get one definition of SDN - interpretations vary. The purist would say it's a separation of the data and control planes using a controller to communicate between the two. This was the original thesis of OpenFlow. Network virtualization, as driven by VMware/Nicira and Arista, has emerged as one of the most compelling applications of SDN technology across a broad set of customers. However, our roots in an open and programmatic set of interfaces run deep, to the very core of how EOS has been designed. Our suite of APIs allows applications to better integrate with and drive network infrastructure. Arista believes that SDN is about scaling the control and data plane with programmatic and open interfaces in a useful way – not about replacing existing network architectures and topologies.
Arista does not believe in a rigid separation of control plane from data plane. We enable a broad spectrum of data and control plane capabilities to bring flexibility for our customers. This includes programming the network with high-level programming languages, structured and machine-readable APIs, and standards-based protocols as well as interoperability with controller-friendly networks.
Software Defined Cloud Networking: The Next Phase
The adoption of Arista's Software Defined Cloud Networking (SDCN) is clearly dependent on the types of applications that come into vogue. There is no doubt that SDN will deliver meaningful and valuable capabilities – such as a cost-effective and integrated network packet broker that simplifies network-based performance monitoring to disrupt the status quo in the market for that particular application.
At Arista, we envision SDN turning into reality via a phased deployment as shown below. This will lead to simplified day-to-day operations, addressing the need for reductions in infrastructure OPEX.

New SDCN Introductions
This week Arista is proud to introduce more innovations that are helping turn SDN into reality. New features and capabilities include:
Arista EOS application programmatic interfaces (eAPIs) for integration with leading orchestration and provisioning tools and customer applications.
Arista contributed code to the OpenStack Quantum project that enables unified physical and virtual network device configuration.
New modular hardware driver architecture in the Quantum OVS plugin, and an open source version of Arista's driver.
New EOS native OpenStack provisioning capability that connects the Quantum OVS plugin to EOS via eAPI.
OpenFlow 1.0 support in Arista EOS for external controllers.
Enhanced Data Plane Programmability via direct flow-based OpenFlow extensions (Arista DirectFlow)
Unifying IP networks + SDN Controllers
These new introductions give our customers the flexibility and freedom to implement both IP and OpenFlow in a heterogeneous solution. Additionally, value added extensions to OpenFlow are now possible via Arista DirectFlow, which enables control plane manipulation of flow tables in the Arista switches. This brings open, application-driven and programmatic control of network path selection for machine-to-machine communication. Arista EOS makes it possible for customers to painlessly and flexibly deploy SDN while preserving existing network architectures and topologies.
Arista continues to lead in vision and products in Software Defined Cloud Networking. As always I welcome your comments at feedback@arista.com.
References: