Beginning M&A at Arista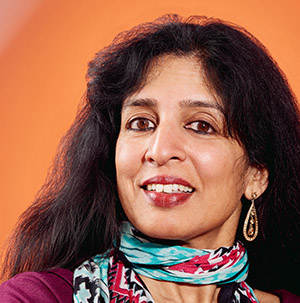 At Arista, we have led both the disruption and evolution of networking technology as entrepreneurs with proven customer success. The pride and passion for best of breed designs and foolproof quality principles has driven Arista's core values and success. Getting it right, doing the right thing and defining what is "right" is a constant learning process. Sometimes this means complementing core products with the right mergers and acquisitions to boost Arista's customer and platform impact.
Three M&A transactions Arista has recently executed chart our strategic direction at the beginning of the 2020 era.
Mojo Networks
As campus networks began to change with the advent of IoT, identity, and proliferation of combined wireless and wired edges, Arista's decision to deliver a campus portfolio meant filling some gaps, and the lack of radio management WiFi skills was one. We went shopping and reviewed many WiFi companies with a traditional model. Mojo's culture, superior engineering technology, and wireless expertise resonated with us immediately and it became Arista's first acquisition in 2018. The founders showed commitment to redefining the cognitive campus and have been shipping to some of the major service and security providers worldwide. In a year's time, Mojo has become an integral part of Arista's Cognitive Campus portfolio that is expected to generate $100M in the first calendar year of shipments. The Arista India Pune site has been a great and green site addition!
Metamako
Located down under in Sydney, Australia, Metamako reminded us of Arista in the early years. The talented and energized team was redefining low latency with cut-through capabilities of 5ns using the latest matrix-switching and FPGAs, as opposed to traditional switching methods. A natural cultural and technology fit propelled Arista's success in low(er) latency and financial markets in less than a year! Our competitor has mimicked our strategy by buying a company also in Australia – what better validation could we ask for!
Big Switch Networks
We began 2020 with the acquisition of Big Switch Networks. Contrary to the name, we did not buy BSN for big switching, but appreciated its strong focus on software complementing Arista's inline DANZ (Data AnalyZer) switching and Arista CloudEOS. Their engineering prowess in multi-cloud monitoring and control as an SDN pioneer for a decade has resulted in approximately 300 happy customers.
Cloud Area Networking
As cloud networking segments into multiple markets — scale with cloud titans, cloud principles for enterprise class and cloud converged for our technology partners such as Dell, VMware, and Nutanix —Arista is delivering foundational building blocks for cloud area networking. The architectural principle of state orientation underlies our strategy.
Arista EOS is the first and only fully state-oriented network operating system, where all state regarding switch operations is stored in an in-memory database. We extended that into the management plane with CloudVision, where all network state — past and present — is stored in HBase. Our acquisition strategy extends our architectural investment, as Mojo Wireless Manager (MWM) and now Big Switch Fabric Controller follow the same architectural principles, enabling us to create a unified offering across premise and cloud.
The Road Ahead
At Arista, we realize that decisions must be timely, instinctive, courageous, and vigilant. Every cloud year is often the equivalent of ten calendar years, with decision-making occurring over days or weeks, rather than quarters and years. A keen anticipation of trends, patterns and placing big bets guides our vision and execution. The harmonic combination of both M&A and internal developments is integral to our ongoing success and growth.
Our story is just beginning to unfold and I can see many chapters ahead. Welcome to the 2020 decade of software-driven cloud networking.
Reference: