Arista's Cloud Network Solutions Validated by Market Share Gains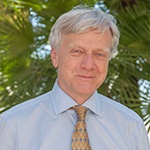 We are very pleased to report a major milestone for Arista Networks. According to the just released Q4'2014 Crehan Data Center Switch Market report, in the high-speed Ethernet switch market (defined as 10G Ethernet and above excluding blade switches) Arista's port market share in 2014 rose to 9.3%, up from 6.7% in 2013. Our revenue market share for 2014 rose to 7.7% from 5.4% in 2013. All of this speaks volumes to the rapidly growing acceptance of our products by customers around the globe.
In the meantime, according to the same Crehan research report, Cisco's port market share fell from 70.8% in 2013 to 66.1% in 2014, a loss of 4.7%. Cisco's revenue market share declined from 74.2% in 2013 to 69.3% in 2014, a loss of 4.9% YoY. Again this speaks volumes to the decisions customers are making.

What is going on here? At the high level, it is very simple. Customers are transitioning away from legacy proprietary networking solutions and are embracing Arista's cloud network architecture, a fully standards based solution that offers unparalleled scale, availability and open programmability.
Cloud Networking Has Arrived in Data Centers Everywhere
Data centers are moving to cloud architectures to achieve better agility and economy, following the lead of the cloud titans who have redefined the economics of application delivery during the last decade. Arista's innovations in cloud networking, which have been battlefield tested in the largest cloud data centers, are making this possible.

Arista has been committed to open standards and to modern software from the inception of the company. We believe that innovation within these frameworks drives customer success and permits our customers to build true multivendor networks. Our customers want choices, not proprietary lock-in. Our support for open APIs, open standard protocols and open programmability makes it possible for our customers to build best of breed multivendor solutions with partners such as Aruba Networks, F5, Palo Alto Networks, Riverbed and VMware. Additionally, Arista enables the use of standard provisioning and automation systems such as Chef, Puppet and Ansible through our open Linux approach bringing net-ops and dev-ops unification.

Customers have voted. Analysts have spoken. The stagnant networking industry is changing. Every enterprise network wants the scale and economics of cloud networking and a new alternative to their expensive legacy gear.

High Speed Ethernet (10GigE and above, excluding Blade Switches)



Source: Crehan Research Datacenter Switch Market (March 2, 2015)
References: