A to Z Cloud Networking with Zero Touch Provisioning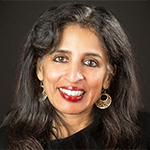 As Cloud Computing continues to become mainstream, the operational models around remote public and local private cloud management need careful attention. Arista has been leading the charge in highest density 10Gbe switches with the least footprint, lowest power and lowest latency scaling to 10000+ nodes. Looking ahead, our customers expect more than speed and density metrics as they are now pushing the envelope of scale and operation.
Imagine a scalable cloud network without human intervention that makes manual CLI access optional. The "stateless computing" concept where the switch automatically discovers and queries its connected nodes/machines in a stateless manner is an important evolution in TOR switches from manual and static legacy networks to cloud network automation.
Zero Touch Provisioning – Rack, Connect and Power-on in Minutes!
Arista introduces another pioneering innovation with Zero Touch Provisioning (ZTP) on our fixed 7000 family. ZTP enables the elements of cloud network to boot, identify IP address, upgrade its OS version, and add customer-specific extensions to simplify configurations from initialization to operation. ZTP-based switches deliver key metadata to central provisioning systems to eliminate error-prone processes. Previously, the tasks for building racks of physical servers took hours of manual operation and needed on-site staffing. Instead with ZTP, a complete cloud network (connecting thousands of servers and storage) can be turned up without a large staff, in just a matter of minutes!
A network without human intervention to support concurrent workloads with programmatic automation is the next step in operational ease of deployment of racks. In today's operating mode, the network's ability to be automated is limited by command-line interpreters (CLI), a common model of the 1980-1990s for human -to-machine interaction. As cloud networks move to machine-to-machine traffic patterns, the CLI-only model is less than ideal.
ZTP highlights include:
Fetch configuration via any port across all rack switches concurrently
Connect and automatically fetch software images, extensions, and configurations from network
Switch Identifies itself with the configuration server
Automation to Zero Touch for Cloud Control:
As enterprises evolve from static networks to dynamic cloud networking, a new class of switches and extensible software is needed. Together with our VMtracer, ZTP offers a simple workflow for large VM farms and racks of physical servers previously not possible. It offers the promise of automation and control in cloud-networking that unshackles the traditional and closed enterprise.
The requirements of cloud computing environments are driving orchestrated cloud networking. 10-gigabit Data Center switches are changing again to support a hands-free on-the-fly operational model, downloading the appropriate software images without cumbersome mechanisms. Welcome to the new world of cloud networks and a new class of EOS software. As always, please feel free to send me feedback at feedback@arista.com.
References: