The Easiest Way to go Faster is to go Faster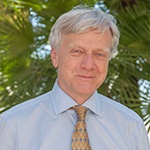 Why 400G Ethernet? In one sentence, because the easiest way to go faster is to go faster.
Over time, Ethernet speed transitions have been the primary driver for improving both the throughput and price-performance of datacenter networks. 400G Ethernet is the next major transition on this journey. While 100G Ethernet is still ramping up rapidly this year and next, it is projected that by the end of 2021 400G Ethernet will represent the majority of Ethernet bandwidth shipped.
It is easy to understand the appeal. There is plenty of demand for more bandwidth in cloud data centers, driven by faster CPUs, AI/ML, distributed flash storage and server-less compute. Upgrading cloud networks from 100G today to 400G over the next few years enables cloud applications to scale in the most power and cost-effective fashion.
Over the next year, we will upgrade the majority of our switching platforms to support 400G. The first 400G switches we are launching on this journey support 32 ports of 400G that can be configured as up to 128 ports of 100G in a compact 1U form factor. There are two models: the Arista 7060PX4-32 that supports OSFP optics and the 7060DX4-32 that supports QSFP-DD.

We have customers that prefer the OSFP form factor that offers superior thermal and electrical performance plus forward compatible with the next generation of 112G SERDES switch chips, and we have customers who prefer the QSFP-DD for strict backward compatibility with QSFP.
Both products offer many compelling advantages over our existing equivalent 100G switches. Here are the top ten benefits of the new 400G switches and moving to 400G Ethernet:
2X the price-performance per bandwidth
2X the power-efficiency per bandwidth
4X the density per bandwidth
4X the buffer memory per switch chip
Ability to scale existing networks by 4X with the same network topology
Ability to use existing fiber infrastructure when moving from 100G to 400G
Wide range of optics for both single-mode and multimode fiber deployments.
Cost-effective optics that split 400G ports into 2x200G or 4x100G lanes
Support for 400G-ZR and 400G-ZR+ digital coherent optics
Forwards compatibility with an all 100G SERDES ecosystem and 800G Roadmap
Ten great reasons to embrace our new 400G Ethernet switch products. But the most important thing about our new switches is not even the hardware but the software: they ship with a fully qualified EOS software release, which means that customers can deploy these new switches with confidence immediately in their production networks. In addition, EOS will take full advantage of the new features and capabilities of the switch silicon, including significantly larger buffers and tables.
In conclusion, 400G is the next big step in the evolution of high-performance cloud networks, offering compelling benefits in every metric. It is a standard that will be with us for a long time. At Arista, our mission is to build the best 400G switch products for you and to be your best partner on this journey towards 400G.