The Arista 750 Series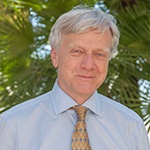 Today we are introducing the Arista 750 Series Modular Campus switch, a next generation modular platform based on merchant silicon that delivers more performance, more security, more visibility and more power capabilities than any other product in its class.
With a whopping 400 Gbps of uplink bandwidth, the Arista 750 offers five times the throughput of our closest competitor. With industry leading telemetry, visibility and security, customers can build future-proof next generation campus networks that deliver multi-gigabit performance across all connected WiFi-6 access points at all times.
Perhaps a short summary of WiFi-6 is in order here. WiFI-6 has a base speed of 1.2 Gbps per stream. The latest Enterprise-grade WiFi-6 access point such as the Arista C-260 support 4x4 5 GHz streams with a total throughput of 4.8 Gbps. The combined traffic from all connected WiFi-6 access points passes through the uplinks of the campus switch which means that the uplink bandwidth of the switch determines the ultimate performance as seen by all the users and devices. The Arista 750 with quad 100G uplink ports supports a full complement of WiFi6 access points with outstanding performance. Given that campus switches typically have a life cycle of at least 10 years, it is crucial for customers to choose a platform that is future proof in terms of its throughput.
Besides performance, the Arista 750 offers several other key innovations that are important for building next-generation campus networks, including superior density, security, visibility and power availability. In detail:
Industry Leading Performance. The 750 features four 100G Ethernet uplinks, providing a combined 400 Gbps uplink bandwidth, 5X more than our nearest competitor.

Industry Leading 10G Port density. The Arista 750 supports 480 Gbps per line card with up to 384 10G access ports per chassis, double the number of our nearest competitor.

Industry Leading Chassis Density. The 8-slot 758 chassis with 384 access ports fits in a 10U Chassis, and the 5-slot 755 chassis with 240 access ports fits in a 7U Chassis, Both chassis are 3U less tall than our nearest competitor.

Industry Leading Security with MACSec on every port, not just the uplinks. This keeps data all the way to the WiFi access points encrypted, not available on competing products.

Industry Leading Failover time. Both redundant switch cards monitor all traffic all the time allowing the Arista 750 to failover from active to standby switch in record time.

Industry Leading Visibility and Telemetry. With Arista's FlowTracker and CloudVision management platform, customers benefit from having single-pane visibility for their entire campus network from wireless to wired.

Industry Leading Power Capabilities. With Cognitive PoE, the 750 delivers continuous power to clients even while switch software is being upgraded. Power can be provisioned up to 60W on all ports or can be allocated dynamically among all the ports.
Combined with the legendary reliability of the Arista EOS operating system, the Arista 750 is an outstanding modular campus switch, offering unmatched performance, security, visibility and power handling capability.
References